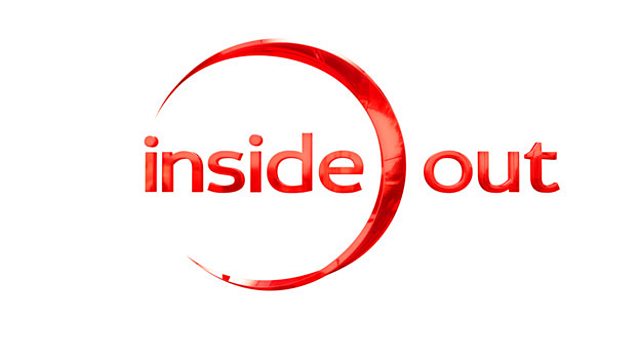 Something rather rare and precious is back next Monday, as Inside Out returns for its 26th series. Rare because it is the only regular regional current affairs programme to be found on television in England, precious because Inside Out is at heart of the BBC's commitment to local journalism. Starting on 1 September and returning again in the New Year, by the end of the winter almost 200 editions of the half hour programme will have been broadcast across 11 different regions of England.  That adds up to close to 100 hours of quality current affairs at peak time on BBC One. The formula is simple. Dig out the stories that matter, ask the difficult questions and bring them to life through local people and places.  Rare and precious it may be, but it has no difficulty in being popular. The last series was watched by an average of 3.3 million viewers, the highest figure for four years, and ahead of the average for all factual programmes across the BBC in 2014.
The figures don't surprise me because our viewers consistently tell us they want to know more about where they live. They want to know about their hospitals, their roads, the competition for jobs and homes and how safe they are. If something is not quite as it should be they want to be told. In particular they want the decision makers to be seen to answer the difficult questions, and they want the right information to make up their own minds about the issues of our times. And at the same time they want to celebrate where they live through the stories of local people, the culture and the environment. Inside Out will be back next Monday, aiming to do all of this.     
A long list of investigations led by Inside Out teams created headlines last winter. Estate agents in London discriminating against tenants for racial reasons; worries about fire safety at some hotels in the South West; continuing abuse allegations at a detention centre in Durham; the variable nature of hospital casualty care; and worrying evidence that Sikh girls are being sexually groomed. In addition, there was a film that followed the extraordinary story of paedophile hunters; an exclusive interview with the one man to survive the Morecambe Bay tragedy in which 23 cockle pickers lost their lives; and a programme that asked how the Somerset floods could be avoided in future.
Such investigations set the agenda for the rest of the BBC, especially our local radio stations and our regional television news programmes, but these kinds of stories don't come easily or cheaply. Current affairs investigations require significant resource and commitment. Many a line of inquiry turns into nothing, and even when there is a story the process of taking on the PR advisers, the spin doctors and the lawyers requires rigour and expertise. This is why Inside Out is such an important example of the BBC's commitment as a public service broadcaster to serving local communities, a commitment we celebrated at the Revival of Journalism conference in Salford in July. Set up in conjunction with the Society of Editors, this event started a process to explore ways that the BBC can work more effectively with other local media providers, while showcasing all good quality local journalism.
So what's in store for viewers next week?  Well, one of our reporters has gone under cover to pose as a restaurant owner and to reveal how a gang is using adapted chip and pin machines to clone and then empty debit card accounts in the Philippines. There will also be some fascinating insight into the nation's love affair with sugar. What would life be like without it?  You can find out through the experience of two taxi drivers in Rotherham, and see what happens to the brain when it anticipates sweet food.  And in the North East the Inside Out team will be examining how safe e-cigarettes really are, asking exactly what's in e-cigarette liquid and how beneficial they could be in the North East where smoking rates are higher than anywhere else in the country.
The list of stories is a long one but I'm afraid you will only be able to sample a portion on television, depending on where you live. That's the point about Inside Out. It's different region by region, and it is that commitment to regional diversity and local stories which makes it so precious.
David Holdsworth is Controller, BBC English Regions.