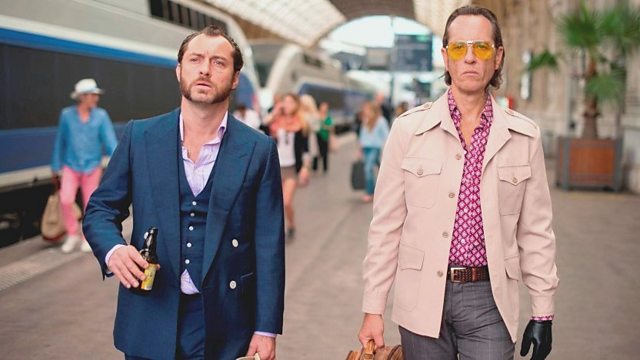 Dom Hemingway
Somewhere, in  a corner of the BBC, less than a dozen brilliant individuals work on BBC Films; we've managed to track down one of their time-pressed people to tell us about what they do and what film-going audiences to look forward to in 2013.
BBC Films is the feature filmmaking arm of the BBC, co-producing at least eight features a year. Head of the department is Christine Langan, who brought to the department her experience as a successful film and TV producer on a varied and award-winning list of credits, from Oscar™ winning feature film, The Queen, to Bafta-winning TV comedy drama, Cold Feet. She came to us armed with a passion for storytelling and a little black book of contacts that would be the envy of any film department!
Christine and the team have focused on bringing a slew of interesting and challenging projects to audiences. We're passionate about discovering new talent (Carey Mulligan got her big break in An Education); we've supported the work of iconoclastic directors such as Lynne Ramsay (We Need To Talk About Kevin) and Sally Potter (Ginger And Rosa); we've created vibrant adaptations, from Cary Fukunaga's Jen Eyre, to Lasse Hallström's Salmon Fishing In The Yemen; and we've put the spotlight on uniquely British stories, from Tom Hooper's The Damned United, to Andrea Arnold's Fish Tank - and everything in between.
2013 is a big year for the department, with lots of releases and productions on the go. Our audiences are in for some surprises. We have everything from bawdy comedy adventure Dom Hemingway (pictured above), starring Jude Law as a scheming ex-criminal with Richard E. Grant as his sidekick, to Philomena – a bitter-sweet comedy starring Steve Coogan and Judi Dench; a compelling narrative of human love and loss that ultimately celebrates life.
Acclaimed director Pascal Chaumiel will bring us A Long Way Down, a light-hearted look at a group of unlikely friends who try and pull each other back from the brink. This unique story stars Pierce Brosnan, (our favourite Bond!), Aaron Paul, Toni Colette, Sam Neill and Imogen Poots. 2013 will also see the release of Ralph Fiennes' second directorial feature The Invisible Woman. Felicity Jones stars as Nelly, the emotionally tortured love of Charles Dickens's life, with Fiennes starring as Dickens.
Audiences who are fans of taut crime dramas are sure to love Nick Murphy's gripping thriller, Blood, starring Paul Bettany, Stephen Graham and Mark Strong. Norfolk's favourite son, Alan Partridge, can no longer be contained by the small screen… Partridge will make his big screen debut in Alan Partridge: The Movie, with Steve Coogan reprising the role of Alan.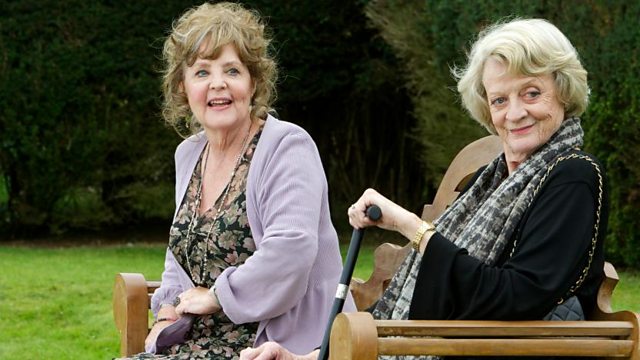 Pauline Collins and Dame Maggie Smith in Quartet
Music features highly in next year's releases. First out of the gates with a release date of New Year's day is Dustin Hoffman's directorial debut Quartet (pictured above and featured in the clip below), a comedy about friendship set in a home for retired musicians, starring the all-star cast of Maggie Smith, Tom Courtenay, Billy Connolly and Pauline Collins. On 29 March Good Vibrations hits selected screens in the UK and Ireland. The film tells the true story of music legend, Terri Hooley, who opens a record store on Belfast's "bomb alley" in the 1970s, discovers punk, and accidentally launches the career of The Undertones. Also hitting screens will be Mat Whitecross's Spike Island, the sweet, funny, coming-of-age story about a young band making their way to see the Stone Roses at their legendary "Spike island" gig. Get your floppy hats and whistles out and join the party from 5 April.
In a change of pace, Rufus Norris brings to screens Broken: Tim Roth, Cillian Murphy and newcomer Eloise Lawrence shine in this touching drama of childhood innocence lost. Towards the end of the year we'll reveal Saving Mr Banks, starring Tom Hanks, Emma Thompson, Colin Farrell and Paul Giamatti. The film tells the funny and incredible true story of PL Travers, the writer of Mary Poppins, who engaged Walt Disney in a battle of wills over the filming of her much-loved character. It should be a bumper end to a bumper year! But only time will tell… Watch this space.
Jacqui Barr is Marketing Executive, Film for BBC Films