Celebrating singing in Liverpool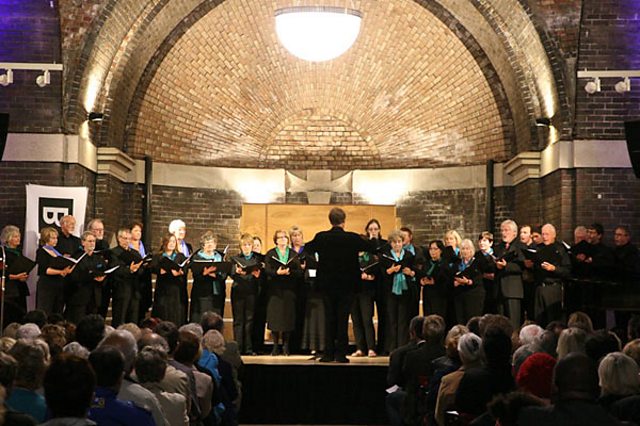 It was great to be in Liverpool on Wednesday for an event in the fantastic setting of the Metropolitan Cathedral Crypt. The evening was presented by BBC Merseyside's Roger Phillips and he did a brilliant job of introducing performances by three very different local choirs. The musical talent really shone through and we had a good turn out, with a mix of creative and community leaders attending, as well as music fans and members of the public who had taken up BBC Merseyside's offer of free tickets for listeners.

The event was about showcasing the choral singing talent in Liverpool and celebrating the local winners of BBC Performing Arts Fund grants. All three choirs that performed have received grants from the Fund. It's one of the BBC's corporate charities and sits in my department, BBC Outreach.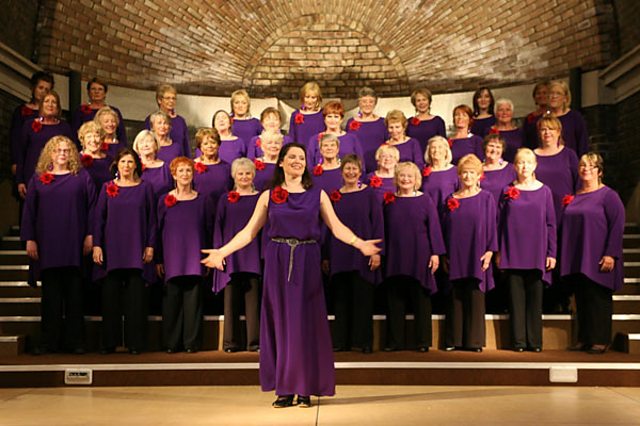 The Metropolitan Cathedral's Cantata Choir performed traditional choral music, while Mersey Harmony treated us to such numbers as Boogie Woogie Bugle Boy and the third choir, Hope Street Harmonies, gave a performance that was anything but traditional, with a medley of Madonna's hits finishing the concert - it was terrific to see such innovation and learn more about the ways the funding has directly benefited the choirs that performed.

The choirs also sang on-air earlier in the week to promote the event - and they also created jingles with BBC Merseyside's radio presenters.
The event was a great opportunity to meet some of the people who led Liverpool through its City of Culture triumphs and who continue to work to support the thriving creative industry there. It was also a good chance to offer something different to BBC Merseyside listeners. We not only held an evening event, but also offered a free drop-in singing workshop at BBC Merseyside's performance space during the afternoon.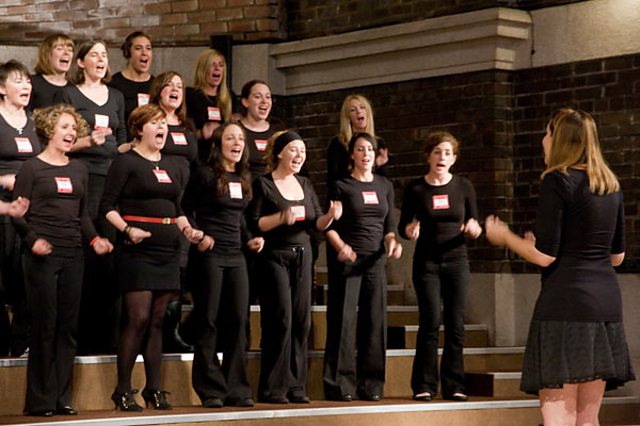 It was impressive to see what the participants achieved in such a short space of time - they even did a live performance on the Billy Butler radio programme, singing an African chant that they had learned and harmonised in just two hours! I chatted to a couple of participants who told me they are now determined to form their own choir - so you never know it could be the start of something more. The idea of a BBC Merseyside choir was even raised - and the local staff seemed keen too.



Next stop for the BBC Performing Arts Fund is Bristol where there will be more live events and a flash mob choir! Get involved by emailing sara.khan@bbc.co.uk
Alec McGivan is Head of BBC Outreach


Editor's Notes:
The BBC Performing Arts Fund helps aspiring music-makers and performers looking for a way to get ahead across a range of musical genres, including urban music, musical theatre, classical and choral music.
The BBC Performing Arts Fund is a registered charity, number 1101276. The charity (formerly Fame Academy Bursary Trust) was set up in 2003 within the BBC.
The Fund receives revenue from the voting lines of BBC One entertainment programmes that seek to find new performing talent (including Fame Academy, How Do you Solve a Problem Like Maria? and I'd Do Anything).
To date the fund has allocated £3m to fund musicians to help them pursue their careers in music. Last year, they awarded over £208,000 to 98 choirs around the UK through their Choral Ambition scheme.
For more details about that, check the website.