If any normal child was to announce to his mother at the age of 10 that he wanted to 'be the man you hear between the TV programmes' when he grew up, it may raise an eyebrow or two. I was that that 10 year old, and I was not normal. My mother had concluded as much when she'd seen me reach for the volume control on our Radio Rentals colour TV sometime in the mid '70s. Down would go the volume, and up I'd come with my own perfectly timed announcement, speaking over the rotating globe of BBC One, or over the station clock into the news – normally getting the announcement spookily spot on.
Fast forward to 1997, and after a stint as presenter of The Insider's Guide and Waveguide, two World Service radio programmes long since forgotten, there I was – on a training attachment as continuity announcer to 'BBC Broadcasting and Presentation', then the in-house team responsible for putting out the stuff 'in between' the programmes. To say that I was thrilled was an understatement. I was 34 and had been waiting years for this moment. I admit it, I'm a sad case, but it seemed terribly important at the time. 
A wait of only one more year and the highlight of any announcer's career came into sight – Christmas - where there was, and still is, special continuity. A new set of 'idents' to talk over, a new colour scheme to get excited about, and big changes to the normal schedule. I was to be the voice of Christmas Day 1998 on the new digital version of BBC One and this was the first time the Christmas idents were to be seen in widescreen. Thrilling for me at least, and possibly for my long suffering mother watching at home, or was she forced to watch – I don't remember.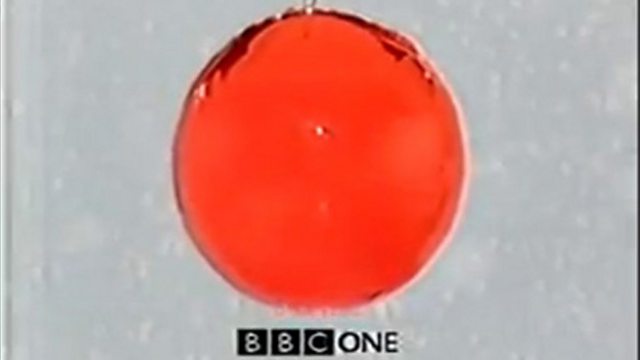 1998's striking red Xmas bauble
The 1998 Christmas ident set was a stunner. Pure, paired back, minimal, clean and crisp. A simple red bauble with snowy backdrop around which various Christmassey things happened. The best thing for me though, was that there was practically no music or sound effects to compete with. Things have changed, but back then I needed my 8 seconds of fame every half hour or so, and I wanted everyone to hear me loud and clear! 
As I sat there in the studio waiting for my next moment of TV Christmas glory, I started to think back to those iconic Christmas continuity moments of old. The classic '2' dressed up to the nines for Christmas 1974, my first Christmas continuity memory.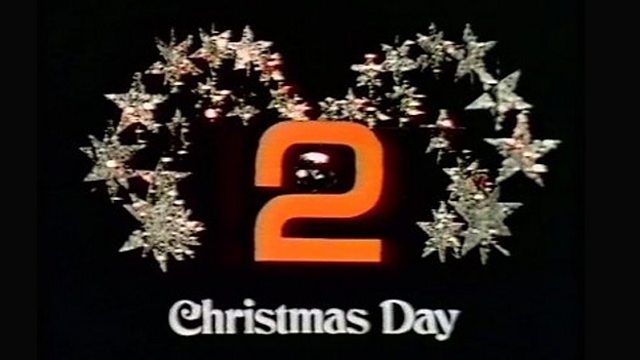 Christmas 1974's ident for BBC 2


The rotating Christmas pud for BBC One in 1977. Never sure about that one, made you feel a little queasy. I recall I tried to make one, but couldn't quite get it to rotate at a sufficiently satisfying speed.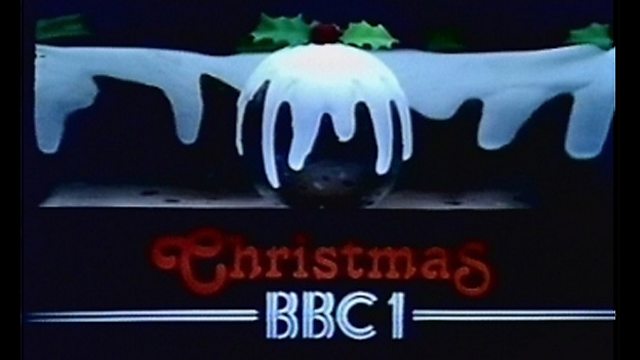 The spinning globe is given the Christmas treatment
It was definitely the mechanical idents that remained fascinating. You somehow knew that there was a motor underneath the logo that had to keep going hour after hour, and you almost hoped that, just for once, it might break down, a hand would reach in and crank things up again. Clearly the engineering behind it all was well up to the job, as that never happened, but you felt that at Christmas it was even more crucial to get things right.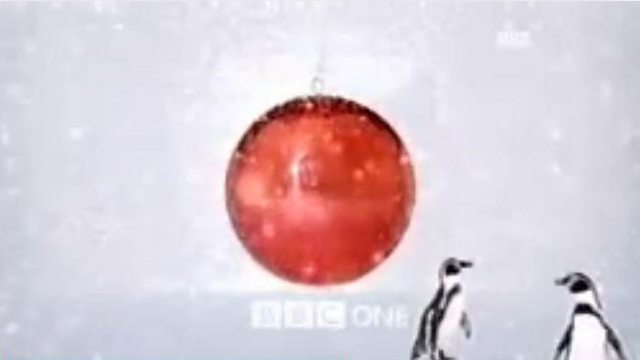 Penguins investigate the BBC One bauble
We certainly felt the pressure to get things right on Christmas Day 1998. After all, we were putting out a digital version of BBC One. That in itself was a new-fangled idea at the time, and the technology was relatively new. Thankfully the day went without a hitch - the red baubles rotated or did whatever else they did, I contemplated the mechanics of rotating Christmas puddings, and the audience was happy.
I gave it all up ten years ago to follow a sensible production career, but there are times when one can't help but reach for the remote, turn down the volume, clear the throat and say with great precision, 'You're watching BBC One'.
Anyone need a relief announcer this Christmas?
John Escolme is History Manager at the BBC. He's @John_Escolme on Twitter.
We've included a selection of Christmas ident screenshots in the slideshow below which is also available on the About the BBC Flickr account.
Read more about the BBC's past on the History of the BBC website.