Emma Thompson is to star in Years And Years
A round up of BBC announcements, press releases and blogs, plus some highlights from our TV, radio and online output from the last week.
Emma Thompson cast in Russell T Davies' BBC One drama Years and Years
The Oscar-winner joins Jessica Hynes, Rory Kinnear, Ruth Madeley, T'Nia Miller, Anne Reid and Russell Tovey as production for Years And Years begins in Manchester.
Bodyguard is UK's most watched drama since current records began
The finale of BBC One's Bodyguard was watched by an audience of 17.1 million people, the UK's most watched episode of any drama across all channels since current records began in 2002, and biggest audience outside of sporting and national events since 2010. Bodyguard is the iPlayer's most successful box set ever, with over 38million requests.
Paddy McGuinness and Freddie Flintoff join Top Gear
Lancashire lads Paddy McGuinness, the primetime entertainment host and comedian, and former Ashes-winning England cricketer and TV presenter Freddie Flintoff, will join motoring journalist and racing-driver Chris Harris following Matt LeBlanc's announcement of his departure from the show.
Announcements and blogs
Drama
Bafta-nominated Babou Ceesay (Damilola, Our Loved Boy, Best of Enemies) and Jill Halfpenny (Three Girls, In The Club) are to lead the cast of a new thought-provoking four-part drama, Dark Mon£y, for BBC One. The A List is a tense new coming of age drama, filmed in remote locations in Scotland, arriving soon as an iPlayer box set. The cast and crew of new crime drama The Mallorca Files was also announced.
Radio
Listening to BBC radio digitally has reached its highest proportion to date, as digital stations BBC Radio 6 Music and Radio 5 live sports extra continue to grow and BBC podcast downloads reach a record high, according to the latest figures, while BBC Radio Ulster/Foyle remains the most listened to radio station in Northern Ireland. The winners of the first BBC Radio 4 Today programme Student Journalism Awards were revealed, while long-time Radio 2 presenter Simon Mayo announced his departure from the BBC.
Children
BBC One Northern Ireland presenters for Children In Need were announced, while it was revealed that Orlando Bloom is the latest star to read a CBeebies Bedtime Story. A major new CBeebies app, Get Creative, children's box sets on BBC iPlayer and CBeebies Bedtime Stories on smart speakers for the first time were also released in time for half term.
Factual
BBC Two has commissioned a major new TV series documenting the huge number of archaeological discoveries being made along the length of the HS2 route, while a new four-part BBC Northern Ireland series, The Chronicles of Mourne, about an area of astounding natural beauty, begins on 29 October.
Entertainment
The cast for new BBC One comedy series Mister Winner was announced, with stars Spencer Jones (Upstart Crow, Tim Vine Travels Through Time) in the lead role as the ironically named Leslie Winner, who, despite all his best intentions, is forever finding himself in disastrous situations.
Sport
Kare Adenegan was crowned BBC Young Sports Personality Of The Year at the star-studded Radio 1 Teen Awards. The para-athlete this year became T34 100m WPA European champion, winning her first gold medal in senior competition, and taking silver in the T34 800m.
Blogs
This week's blogs were: Four hundred stories for local newspapers, radio and TV: meet the BBC Shared Data Unit; The Voice of a Nation: Colin Paterson on BBC Radio Wales at 40; How our podcasts are doing; The world's first blind war correspondent and football commentator? BBC News Arabic supporting journalists with disabilities; Behind the scenes broadcasting the Invictus Games; and the weekly BBC iPlayer highlights.
Broadcast highlights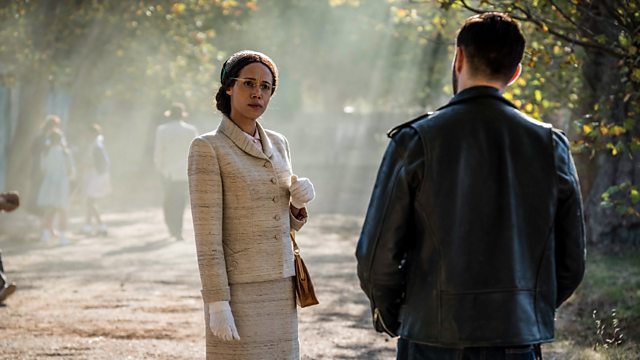 Vinette Robinson as Rosa Parks in Doctor Who