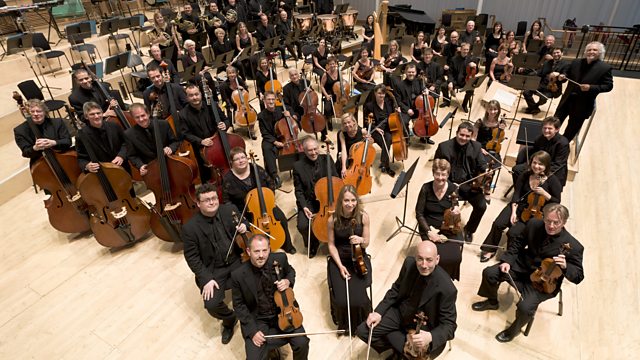 In just under two months, the BBC Scottish Symphony Orchestra flies to India - taking with us three of Scotland's greatest musical ambassadors; the wonderful Nicola Benedetti, the brilliant James MacMillan and the inspirational Paul Rissmann, plus 16 students from the Royal Conservatoire of Scotland (RCS) - for two weeks of incredible musical encounters in Chennai, Delhi and Mumbai.
We're not the first orchestra to visit India; many have gone before us. We think though, that our project is maybe one of the most distinctive and ambitious. 
Over three years in the planning – thanks here to the British Council for their unending support - the prospect of taking the BBC SSO to India has grown steadily larger in my mind and many of my colleagues. For months now, rarely a day has gone by when the subject of India hasn't been raised. On 25th March, it becomes a reality.
There will of course be public concerts in each city – we're taking with us music by Mendelssohn, Mozart and Tchaikovsky amongst many others – but there will also be full scale orchestral concerts for thousands of local school children, smaller-scale ensemble concerts, demonstrations and creative workshops, as well as talks and masterclasses.
I mentioned 16 students from the RCS. 14 of them will be sitting beside the professionals of the BBC Scottish Symphony Orchestra (BBC SSO) - each one selected by rigorous, professional-standard audition and each one playing an integral and crucial role in our performances. This very special and unique orchestra will not only perform to thousands of people of all ages in each city, they will also be contributing to a huge variety of content for radio, television and online. That's where the other 2 students come in.
Working hand in hand with our BBC SSO production team, and colleagues from BBC Learning, plus many others, the students – from the RCS Screen department – will help us to make sure as much of this extraordinary project is captured and broadcast across as many UK and international networks as possible.
It all begins in Chennai, with a three-day residency at the Sir Mutha Venkatassubba Rao Concert Hall. This 1,100 seater hall is a fairly recent addition to the Lady Andal Trust, an extraordinary organisation which devotes its time and energies to supporting underprivileged children.  As we have come to realise, music plays a huge role in developing young lives in India too.
We'll also visit the KM Music Conservatory in Chennai - a state of the art higher education music and technology college, founded and led by the incomparable A.R.Rahman. Known to many of us for his Academy Award winning score to Slumdog Millionaire, he was named by TIME magazine in 2009 as one of the world's 100 most influential people. Rahman is a phenomenon – unbelievably successful as composer, performer and music producer. As well as working with his higher education students, we'll meet the Sunshine Orchestra – a group of 50 young Sistema-like string players from local schools.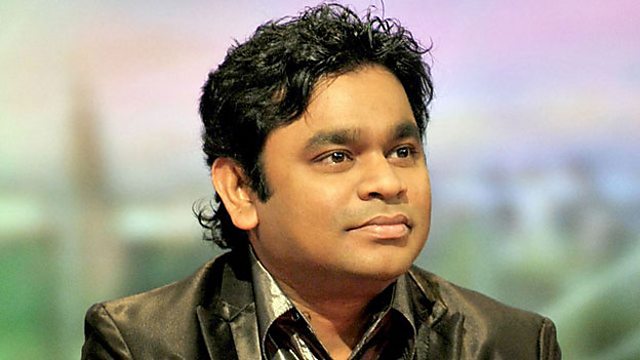 Slumdog Millionaire composer and founder of KM Music Conservatory, A R Rahman
We have in fact already met some of the KM students in Glasgow. At the end of January, 22 of them travelled to Glasgow for the Celtic Connections Festival. Joining up with the BBC Scottish Symphony Orchestra, vocal students from the RCS and Rahman himself, they took part in an extraordinary concert of the great man's music at the Glasgow Royal Concert Hall. In front of a wildly enthusiastic audience – Rahman's 16.5million Facebook friends don't do ticket sales any harm – the concert was broadcast live on the BBC Asian Network, brilliantly presented by Bobby Friction.
After Chennai, we'll set off for Delhi, with three performances in the 1,700 seat Siri Fort Auditorium.
The third and final leg of our takes us to Mumbai and the National Centre for the Performing Arts, where we're planning what may turn out to be the most ambitious and hair-raising bit of the entire trip! A live broadcast on Sunday 6th April for BBC Radio 3's Live in Concert. Mendelssohn Hebrides Overture, Mozart's 5th Violin Concerto with Nicola Benedetti and Tchaikovsky's 4th Symphony – plus some Scottish surprises at the end.
The roots of this project are firmly in education, opportunity and cultural exchange. We're doing it now because the 2014 Commonwealth Games gives us the perfect opportunity to celebrate the cultures of our two great nations. We're hoping we can play a small part in nurturing and inspiring future generations, helping to develop cultural and educational links across continents and most importantly of all, make some new friends.
Professor John Wallace, Principal of the Royal Conservatoire of Scotland sums it up rather nicely: "The tour of India is the most incredible opportunity for our students. Our partnership with BBC Scotland is enabling them to experience first-hand, mentored by professionals, the interface between the West and one of the most dynamic cultures in the world. With James MacMillan conducting and Nicola Benedetti as soloist, it does not get any better than this."
Gavin Reid is Director of the BBC Scottish Symphony Orchestra.