Radio 1's Big Weekend and a big clean up for tickets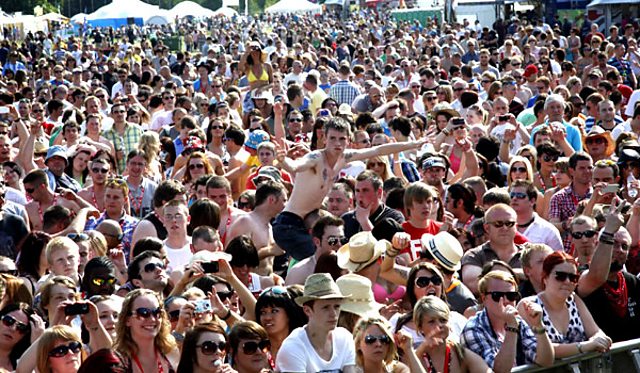 The future King was there, the current Queen of Pop looked amazing and 40,000 people from North Wales had a pretty good time too.
On Monday morning, as I sat on a bench on platform 1 at Bangor train station I reflected on an amazing week of activity which culminated in two days of the very best in live music.
Even though HRH Prince William and Cheryl Cole might grab the headlines, for me there is something much more exciting about my time in Bangor. You may be surprised to learn that - even though our event is called a 'Weekend' - there's so much more to it than that. The Radio 1 wagon does not just roll in to town on a Friday making a sharp exit on a Sunday. We were there for a whole week in the run up to the event with Chris Moyles and Greg James presenting their shows from North Wales and they got out and about across the area every day to meet people.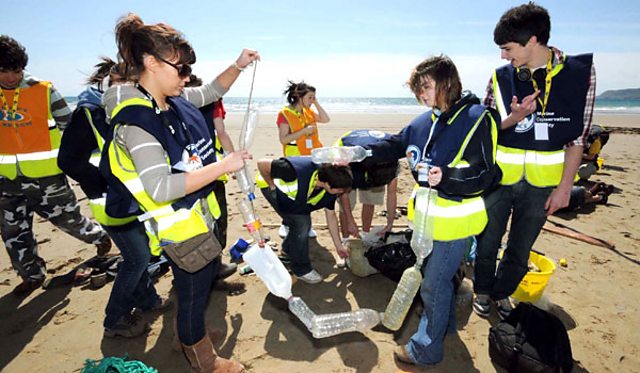 Following on from our volunteering campaign last month, on Monday we organised a
beach sweep
with 50 volunteers from the University of Bangor, cleaning up a local beach in exchange for tickets; The Fringe was bigger than ever before with seven gigs from Monday to Thursday showcasing new local talent; and DJs and production teams ran masterclasses at schools, colleges and the University too.
And as for the weekend itself, on Monday I watched the band Kids in Glass Houses get on the train to Cardiff with their tattoos, hats and tight jeans standing out amongst the local commuters. They played a fantastic set on Sunday on the In New Music We Trust stage that seemed to get the volume up to eleven and beyond.
But before their energetic performance on stage in front of a huge crowd I saw them in a tent of about thirty young people teaching them how to play the guitar.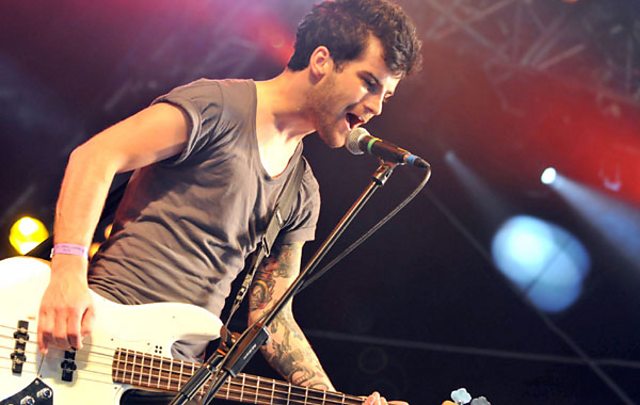 The idea was that Radio 1's listeners come to see some of their musical heroes but may never have picked up a guitar in their lives. So across the weekend several bands took the time out to show how if you hold down the strings in this way then that way, a life of rock and roll can await.
The reaction was so good. People's faces a mix of concentration and excitement about playing different cords for the first time in a hot and sweaty tent. Simply brilliant to see.
At the weekend and across the whole of last week we brought live music to an area of the country that is under served by the market place. From delivering world class acts to the main stage and putting up and coming bands on the In New Music We Trust stage to giving brand new unsigned musicians a slot on the BBC Introducing Stage and securing local bands performing at The Fringe - all with the hope that, as in previous years, we leave a platform for the local music scene to build upon. And in addition to that, we might just have given a young person from North Wales the opportunity, confidence and motivation to pick up a guitar and change their lives. As I sat at the station, across the tracks from me was a poster with an advert for Bangor University. It says 'for learning and for life' - it seems quite apt.
Watch live performances from Radio 1's Big Weekend
Ben Cooper is Deputy Controller, Radio 1