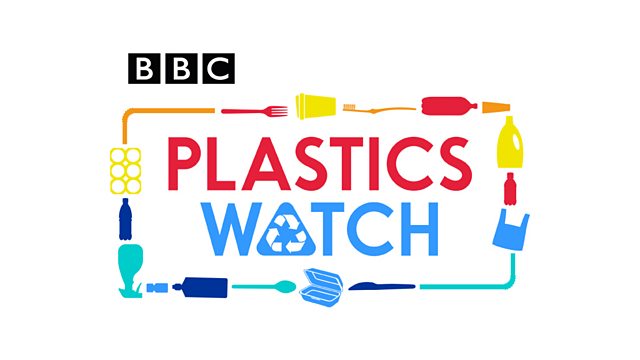 A round up of BBC announcements, press releases and blogs, plus some highlights from our TV, radio and online output from the last week.
Plastics Watch
This week included the launch of Plastics Watch, featuring new programme commissions and digital content, as part of a pan-BBC initiative looking at the changes happening across the UK and the wider world in tackling plastic pollution, following the huge global impact of Blue Planet II.
Computer Literacy Project Archive
People interested in the history of computing and information technology over the decades can delve into a host of programmes, with the launch of the Computer Literacy Project Archive on BBC Taster.
BBC celebrates impressive World Cup group stage viewing figures
Following the conclusion of the FIFA World Cup 2018 group stage, the last 15 days have produced some of the largest viewing figures - TV and online - in the last 10 years for the BBC.
Announcements and blogs
Corporate
Helen Thomas has been appointed Director of BBC England - a new role created as part of the BBC's push to better serve all of the UK's Nations and Regions.
On Friday we published a statement from the BBC and Carrie Gracie.
Drama
BBC Two has acquired Trust, the star-studded new drama from executive producers Danny Boyle, Simon Beaufoy and Christian Colson based on the notorious true-life kidnapping of the heir to billionaire John Paul Getty - one of the world's wealthiest businessmen.
Factual
Dan McGolpin, Controller of BBC Programming and Daytime, has today announced five varied factual commissions to be broadcast on BBC One daytime from this autumn.
Meanwhile, BBC Two has commissioned Remarkable Television to make a ground-breaking virtual reality property series Watch This Space (w/t), presented by Angela Scanlon.
Entertainment
BBC One has commissioned All Together Now Celebrities where famous faces will battle to win over The 100 in one-off special of the hit entertainment format. The network also confirmed that Bafta-winning Michael McIntyre is back this autumn as his Big Show gets even bigger, returning for eight shows in its longest ever run.
The network also confirmed two new quiz shows this week as Catchpoint, hosted by Paddy McGuinness and The Time It Takes, hosted by Joe Lycett are set bring all new teatime trivia and family fun.
Comedy
Scot Squad is back on the beat with filming underway on the fifth series of BBC Scotland's spoof comedy series.
Radio
BBC Radio 4's Woman's Hour polled British women about their current attitudes to - and involvement in - campaigning, activism and public life. The poll revealed just 10% of women would consider getting involved in public life in a formal way.
Meanwhile, BBC Radio 3 announced the six musicians joining its New Generation Artists scheme from 2018-20.
Regional
BBC Wales announced the opening of its Pobol y Cwm set to the public during the week of National Eisteddfod Cardiff 2018.
Elsewhere, it was confirmed that the BBC is to set up a new design and engineering hub in Glasgow, investing £4m and recruiting an additional 60 people into technology and design-led roles over the next three years.
Meanwhile, BBC Northern Ireland's biggest classical music party of the year, Proms in the Park, is set to return to the Titanic Slipways in Belfast on Saturday 8 September.
BBC Sport NI also confirmed this week coverage of Irish Open Golf from 5-8 July BBC Sport NI will bring fans coverage across TV, radio and online.
International
BBC News confirmed this week that it now reaches more than 60 per cent of adults in Afghanistan. Meanwhile, the names of three people chosen as Outlook Inspirations 2018 have been revealed during a special live broadcast from the BBC's Radio Theatre in London, and aired across the globe on the BBC World Service.
Blogs
Dan Taylor-Watt introduces the BBC's new audio app - BBC Sounds; and Sophie Shardlow, Editor, BBC Radio Leicester, explained why we broadcast Britain's first radio show devoted to curry.
This week we launched an archive featuring a host of programmes from a 1980s project that helped make Britain the most computer-literate country in the world, David Allen and Steve Lowry, Computer Literacy Project; editor, and programme engineer share the background to the project in: An archive for the 1980s microcomputer revolution. We also published the weekly BBC iPlayer Highlights 30 June-6 July 2018.
Broadcast Highlights