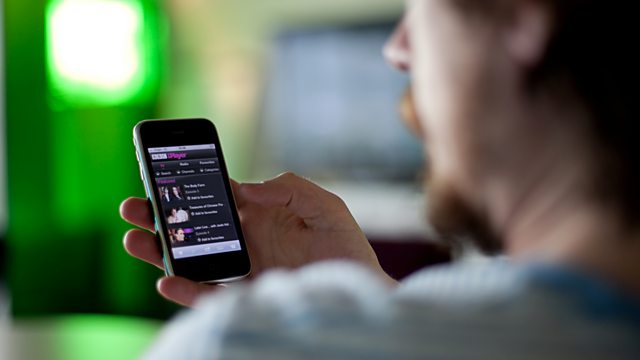 To mark Safer Internet Day 2014, executive producer Andrew Tomlinson explains how BBC Learning have worked with departments across the BBC to help teach young people and their parents about how to use the internet safely.
Three years ago, when I first got involved with promoting the internet safety message across the BBC, it was a hard sell.  Its 'worthiness factor' had programme makers running for the hills.  But in early 2012, Radio 1 and CBBC were among the first to realise that behind the 'Safer Internet Day' press releases was one of the biggest issues facing children and young people today.  So BBC Learning launched a project, known back then as  ShareTakeCare, with specially-commissioned (later, award-winning) Horrible Histories films, an online game, and a week of programmes on Radio 1.
Three years on, the list of BBC programmes supporting Safer Internet Day includes pretty much every genre.  So, deep breath and here goes: there's a Newsround special on cyberbullying, a One Show feature, Breakfast News, a 5-live/Radio 1 simulcast, the Radio 4 drama Craven, a week of items on You and Yours, an online film fronted by EastEnders' Jacqueline Jossa, a week of reports on North West Tonight and a wealth of written guides and videos on BBC WebWise. The message will be everywhere.
And to back all of that up, BBC Learning commissioned a poll to find out what children are really doing with their mobile devices.  We surveyed 2,000 children and their parents – separately – and it turned out that each group had a markedly different story to tell.  It seems many parents don't realise what kind of material their kids are accessing, particularly on their smartphones.  It's also emerged that many parents are unaware that filters and parental locks are available on phones.  And if they are aware, many don't know how to set them.   
So why is the BBC supporting Safer Internet Day?  It's simple really: the charter says our job is to educate as well as to entertain and inform – and we also have a duty to help people use and understand new technology.  With that in mind, we have created a wealth of new online guides to help parents and children take the practical steps necessary to stay safe online, at  bbc.co.uk/webwise, and we've devoted the home page to internet safety for the next few weeks.  There are basic guides on how to activate filters and parental settings, as well as young people talking about their experience of  issues like sexting and so-called ratting (filming web users without their knowledge). WebWise is the go to site for anyone concerned about online safety who needs clear, impartial advice.  The films on Webwise can be used by any of our external partners who are part of the push to  spread the internet safety message.      
But it's not just factual content that's reflecting the safer internet message this year.  On WebWise is a series of film dramatisations of the Woman's Hour police drama Craven, made by Savvy Productions.  This winter's series of Craven graphically documents the distress caused to a family by the misuse of social media.  Savvy have lifted some of the most relevant scenes, written extra exclusive material, and turned them into hard-hitting short films. It's an exciting experiment in using a new medium, online drama, to get a serious message across.  
Supporting Safer Internet Day is right where the BBC should be. In this digital era, it's an invaluable public service.  To see new programmes and genres eager to get on board is really heartening, especially when I remember those awkward phone calls back in 2012.       
Andrew Tomlinson, Executive Producer, BBC Learning