BarCamp? What's a BarCamp?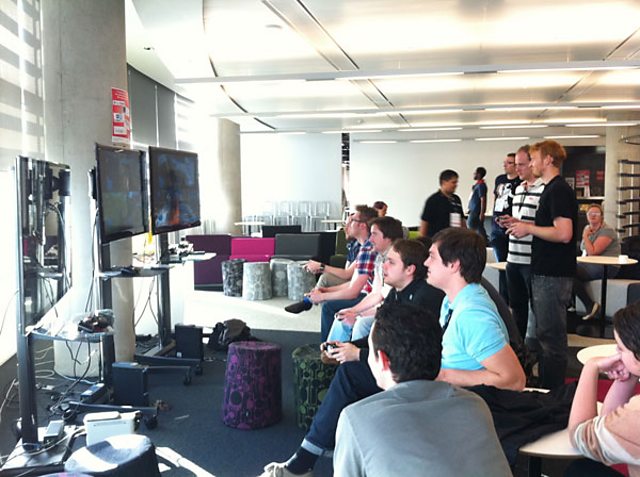 Last weekend we did something a bit different at the BBC. On Saturday 17th and Sunday 18th September we hosted the BBC's first ever BarCamp, in our northern home at MediaCityUK.
'What's a BarCamp?' I hear you cry. Well, it's been described as many things from an 'un-conference' to a 'catered conversation'. But really BarCamp is all about the ideas. People came to BBC North for this event buzzing with new ideas around technology, future media and a range of different interests including gaming, social media and... country music.
Right off the bat I felt that our new creative hub at MediaCityUK could provide BarCamp-ers with the perfect venue. So we opened up the spaces and brand new facilities in BBC Quay House to over 200 participants for a weekend of discussions, demos and interaction. No running order, no set agenda - just a big empty 'grid' of 20-minute slots where attendees could post their ideas to present a session over the course of two days. Highlights included: Should we Teach Computer Programming to Schoolchildren?; Tips to Build a 3D Scanner and even a debate on 'How to be Happy'.