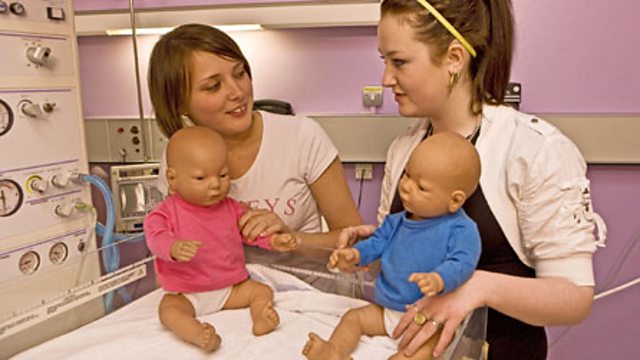 As we head into the next decade and decide what to call it (I never liked the 'noughties'), it's worth looking back over the last 10 years.
Hard to believe, but at the beginning of the decade we didn't have any digital channels as viewers would recognise them today. We'd launched fledgling channels BBC Choice and BBC Knowledge but, editorially, they bore little resemblance to today's BBC Three and BBC Four. We weren't supporting the digital channels in a way that would help them become as loved as our terrestrial channels. And we hadn't yet launched either of our children's channels.
We decided to make them mixed genre, to distinguish them in the multi-channel world. As a result CBBC, CBeebies, BBC Four and BBC Three reflect the Reithian principles and audiences obviously appreciate this.
This year it was fantastic to see that 18.5 million 16-34 year olds tuned in to watch our Adult Season on BBC Three. These programmes explored what it means to be a young adult in Britain today and showed that this age group appreciate challenging innovative TV that offers them more than wall-to-wall reality.
BBC Four has had a record year too without compromising its mission to provide the very best cultural and arts television, while the pillars of BBC television's output, BBC One and BBC Two, remain creatively vital. BBC One really comes into its own at Christmas and a blockbuster schedule has become as much a part of the British family Christmas as turkey and all the trimmings.
And capping such a triumphant decade is, of course, the iPlayer. Because it's available on so many different platforms (it's just launched on Freesat, by the way), it's also bound to relieve the tension in any families with a potential to fight over the remote.
Meanwhile Freeview passed another milestone this week and is now in over 10 million British homes - an important achievement for the BBC and its partners in digitally enfranchising the population without the need for them to pay a subscription.
No doubt before the next decade is out the days when everyone watched non-HD broadcasts will also be a quaint memory...
For a fuller exploration of our record-breaking year it's worth visiting the BBC Press Office site or this article on the Broadcast website, but for now, no matter how you choose to mark the end of the year, and indeed the decade, I wish you and your friends and families a peaceful and relaxing Christmas.