What does it mean to be an Aston Villa fan
Hi, I'm Rory from the 606 team. In this week's podcast Mark and Robbie asked for your thoughts on what it is to be a 'fan'. As someone who works on the show but at heart is just a fan- here's my thoughts on being a Villa fan right now. 
It's safe to say the last 6 or 7 weeks have been amongst the toughest I've known as a Villan. 
A heady four days in mid-December saw us reach the Capital One cup semi-finals and comprehensively beat Liverpool at Anfield with a starting eleven that featured six academy graduates.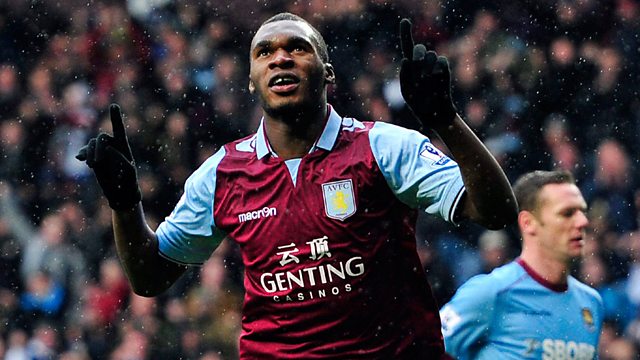 A lot has changed since then and there is now palpable concern regarding the club's destiny. After 25 consecutive years in English football's top flight this could be the first time many Villa fans have seen this club fall into the second tier. 
Villa fans are a self-deprecating bunch and readily admit it. We are perhaps most unique for our perpetual pessimism which I find odd given that, on any match day at Villa Park, one might expect at least a couple of thousand fans in the stadium to have been in Rotterdam in May 1982 when this club won the most coveted prize in club football against a mighty Bayern Munich. They've witnessed Villa be crowned Champions of Europe. For those who weren't, the commentary of Peter Withe's winning goal adorns the North Stand on a giant, claret banner; "Shaw, Williams, prepared to venture down the left. There's a good ball in for Tony Morley. Oh, it must be and it is! It's Peter Withe". It's as if previous successes make current shortcomings more difficult to endure.  
My generation of Villa fans know a very different club though; a solid premier league outfit but increasingly becoming one of the also-rans. We've lost all three of our Wembley appearances since 2000 and blew a golden chance to qualify for the Champions League in 2008/2009. These barren years have scarred us collectively and it's particularly evident this year.
There isn't a poisonous atmosphere in the Holte End it's much more an air of resignation. I don't recall a single chant of "we're the famous Aston Villa and we're going to Wembley" during the second leg against Bradford, even after Benteke's opening goal and it's genuinely because few thought we had it in us, even against a side in mid-table of League Two.
Being a Villa fan at the moment is, to put it bluntly, not much cop. That said, we're not the first team to suffer a downturn in fortunes and we won't be the last. 
With regards to the wider discussion of what it means to be a "fan", I struggle to see how a single definition can be proffered and universally agreed upon. The on-going saga at Blackburn and the details of Notts County ending up in the High Court this week are both relevant to this debate I think.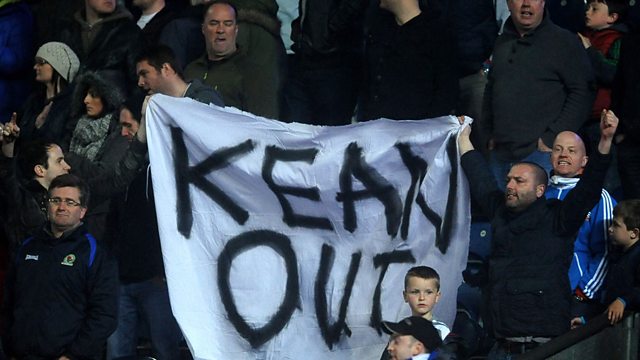 A tumultuous season at Blackburn Rovers has seen five managers take charge of the first team as the club's owners further frustrate a fan base whose patience has clearly already worn very thin. Attendances at Ewood have slumped and hopes that the fans would come flooding back post the sacking of Steve Kean have not come to fruition. Stay-away Rovers fans will tell you that they're acting in what they believe to be the best interests of the club, in no longer ploughing their money in, in an effort to oust the unpopular Venky's from the club hierarchy.
Meanwhile at Meadow Lane, Notts County chairman Ray Trew said in January that he was "not prepared to invest more money in the club because of falling attendances and a lack of support".
Trew went on to say; "the only way I will inject further monies is in the form of loans. If I am being totally honest I am not motivated to even do that currently because I am not being supported by you, the fan base".
This got me thinking, what use is a fan to a club if he/she doesn't contribute financially? It's undoubtedly a fairly dispiriting angle to approach things from but it may carry weight in this day and age. 
What makes a fan? What's it like being a fan of your club at the moment? Let us know by commenting in the section below.