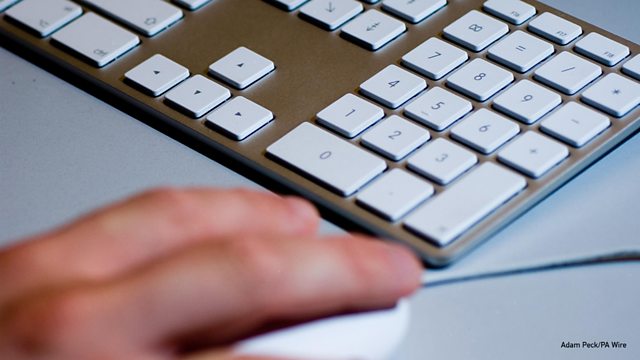 Scrutinize the electrical sockets. Examine the bookshelves. Check out the sofa. Where did they get those carpets? All yield potentially vital clues and can possibly save lives. Amidst such drab domestic banality children are being abused and it is the job of the people at the Internet Watch Foundation to view this vile material, get it taken down and pass on as much knowledge as they can garner to the relevant authorities.
I spent an afternoon on an industrial estate just outside Cambridge during the week meeting the men and women who spend all day watching it - 9am until 6pm. Then it's back to their families for tea.
"Does it make you angry? Does it make you sick?" I asked. "Does it make you, well, mad?" The consensus answer is that most of all, it makes them determined to help, rescue and save children from unspeakable depravity.
Chris told me that they are totally focussed on getting answers and despite the fact that he has seen some of the most vile category five abuse you can ever imagine, he and the others all love their job. They love it because one child saved makes the whole thing worthwhile. Sure they have counselling. Sure they sometimes have to take a walk and play a computer game to escape, but sure as anything they are on a mission.
The Internet Watch Foundation, funded by the industry, says it's seen a 42% increase in reports to its online hotline since the same period last year. Post-Savile there has been a huge rise in awareness. Susie, the boss, tells me this has been a good thing, but as ever, with limited resources and the pay of a junior social worker, they are always going to be up against it. They don¹t complain though. The more awareness the better. They have a job to do.
Just don't call it child porn though. That message comes across loud and clear. "This is not porn. That legitimizes it in the minds of the perpetrators and confuses the issue. This is abuse." And every piece of footage is a crime scene.
Struck by their collective will to do good and determination to get this stuff taken down I asked how young some of the children can be. "Newborns" says Sarah. My God. I couldn't do what they do.