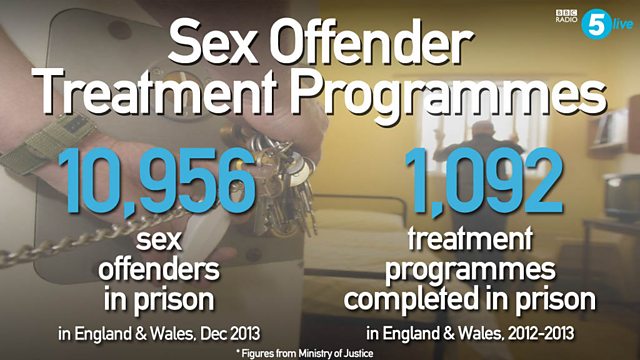 The NSPCC says there are insufficient sex offender treatment programmes for the number of people in jail for committing sex crimes. At the end of last year, there were 10,956 convicted sex offenders in jail, a rise of 57% over the past eight years.
Without treatment, the charity says there's an increased risk that prisoners released back into the community will go on to re-offend.
Sex offender treatment programmes are designed to challenge prisoners about their behaviour and the consequences their crimes have had on their victims – and research suggests the courses do reduce re-offending.
The NSPCC has analysed reports of official inspections of England's prisons over the last two years. It found 11 prisons had released sex offenders back into the community without any treatment.
A convicted paedophile, said he didn't receive any sex offender treatment in prison, despite asking "on a number of occasions". 'Frank', not his real name, who was released eight years ago, believes he may still pose a risk:

Sex offender treatment programmes can last up to nine months, and last year, the Ministry of Justice says 1,092 were completed. But it says not every sex offender is suitable for the offender courses.
The Ministry of Justice says it is increasing the availability of sex offender programmes, including courses for high-risk prisoners and this will help to safeguard the public. It denies cutting the sex offender treatment programme.