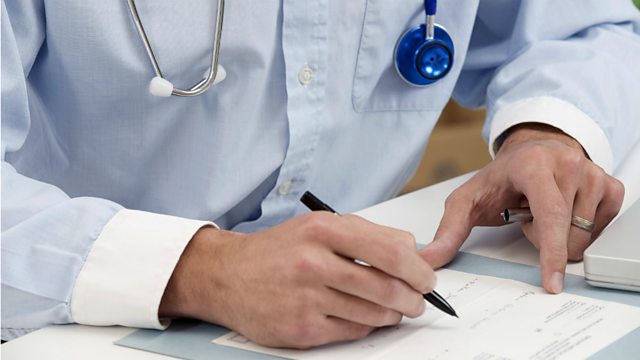 What do you think of your GP? What does your GP think of you?
That's what we want to find out on Tuesday morning. 

At seven, we'll have the first national broadcast interview with Professor Steve Field, who's just taken up his role as the first Chief Inspector of England's GPs; he's warned general practitioners that he'll close their surgeries if they're not giving their patients the treatment they need, so we'll ask him what makes for a good doctors' – and how bad one would have to be for him to shut it down.
He takes up his job at an interesting time – this is from the British Medical Association: "Family doctors feel increasingly fed up, overworked, tied up in red tape and worried that 'dubious' Government targets are stopping them treating needier patients…86% suffered a drop in morale over the past year."

While this comes from the Patients Association: "Only six out of ten patients believe their GP treats them with compassion…39.3% rated their GP's communication skills at five out of ten or less."

So after we've spoken to Professor Field, for the rest of the morning we're bringing together patients, politicians and practitioners to tell each other how things look from their perspective. 

We'll try to get to the bottom of the most controversial questions in front line medicine:

How hard is it to get appointments? How good is out-of-hours care? Are GPs responsible for a crisis in A+E departments? Do you even know who your GP is, or are you seen by whoever's available at the time in a multi-doctor practice?

Of course, we need your input and stories. We want to hear what infuriates you about your GP, wherever you are in the UK:

Do you have to take time off work to get an appointment? Is it impossible to get through on the phone? 

But we also want to know about the good ones – tell us about the doctors you rely on, who have helped you through some of life's most stressful times – and who have saved your lives.

Professor Field has promised that he'll be listening and will take up any cases that he thinks need to be acted on – so get in touch and listen from seven on Tuesday morning.