5 live Homecoming: Stephen Nolan on his love for Belfast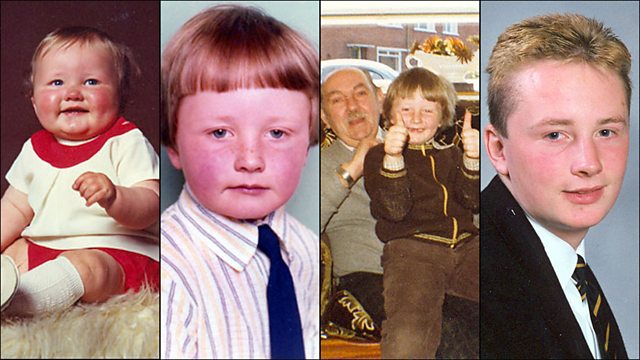 Stephen Nolan as a child
"I use planes like buses these days, travelling back and forward from Belfast every week to Salford for 5Live. There is nothing that is more comforting than coming home to Northern Ireland every Monday and landing in Belfast City Airport. It makes me feel whole again. 
I'm so proud of NI - and we have changed big time.  I remember very well as a child a ring of steel around our city centre - if you needed to go shopping in Royal Avenue, you were searched for bombs before going through the metal barriers. 
I wanted to be a policeman when I was a child, and I had a toy gun and holster which I would proudly wear, concealed under my armpit, like the cops did on TV. It always made the security guards who were searching for the real thing in our city centre laugh. 
Of course, NI has changed now. The abnormal security has gone and Belfast as our capital city has developed beyond recognition.  But it isn't the bricks and mortar which makes NI so special - it's the people. 
If you visit, you will find a sense of openness and banter among the locals. Our biggest asset in NI is our collective personality, it is an extraordinarily friendly place and all I would say is visit us once to find out just how special our wee country is."   
Click here to find out more about Stephen's Homecoming programme on Saturday 1 December.