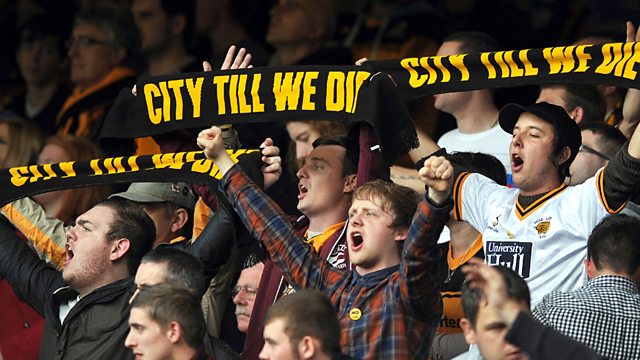 Fans have been arguing for it for years, the right to have a greater say in the way their club is run.
This week, a group of MPs and peers joined them in their campaign. For too long, the politicians say, the fortunes of football clubs have been linked to the whims of financiers.
On occasions that had taken some clubs to the brink of extinction.
In their report they say: "At all levels, clubs are prone to sudden changes of fortune and financial crises, brought about not by their fortunes on the pitch, but by the capricious behaviour of many owners of clubs."
The all-party Parliamentary Group for Mutuals wanted to find out whether enough was being done to encourage fans to get involved in the way the clubs are run.
Their findings strike a chord with fans who've been locked in bitter rows with club owners over decisions which they say have not been in the best interests of their team.
Just look at some of the stories to hit the headlines over the last couple of months. Hull City fans are trying to stop their club's owner Assem Allam changing its name to Hull Tigers. Coventry City supporters have a 70 mile round-trip to Northampton for home games, because of a rent dispute over the Ricoh Arena.
And at Leeds United, fans have battled for years to get greater transparency over who owns the club.
The Parliamentary group has called on the Government to make it easier for supporters to buy a stake in their club.
The MPs and peers also want new laws to protect football assets, such as club colours, a club's name and ground ownership.
Supporters Direct, the organisation set up to promote fan involvement in the game, back the Parliamentary Group's call.
Kevin Rye, from Supporters Direct, says: "Are we disappointed at the slow pace of reform? Of course we are. Are we going to give up arguing that simple rules should be adopted to ensure that football clubs are owned by people who are going to run them properly, not bankrupt them, change them beyond recognition or move them? Of course we're not."
"The case for reform is made by just what's happened in the last year at Cardiff City, Hull City, Coventry City, Leeds United, Hereford United. It's now about what it looks like and when it happens."
Sunday 16 February, 5 live Investigates hears from the MPs, fans and the football authorities.