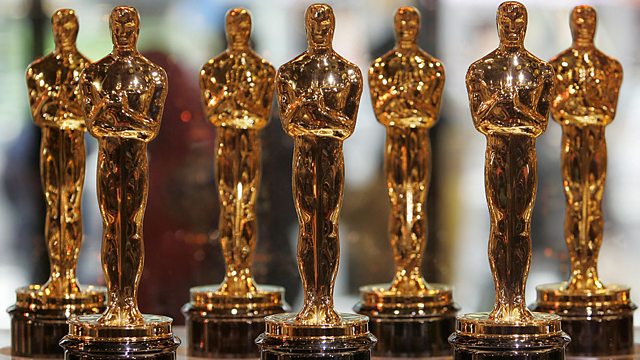 It is a strange evening when you manage to speak to the man who is
directing the next Star Wars film
, but are stood-up by Barry McGuigan.
That is how day one of my Oscars trip ended. 
The morning was spent negotiating the joys of collecting my Oscar accreditation. This photo pass, where my head looks spookily like an Oscar, allows me access to the red carpet during the build-up. At the moment the area consists of men running around in caber-tossing stances carrying shrubbery, combined with more vacuuming than Queen's "I Want to Break Free" video. However, there is still a real sense of excitement as every few minutes somewhere in the globe has a breakfast show needing an over-excited reporter revealing exactly what is in the nominees' goodie bags (answer: it includes a trip to Australia, a $5000 face-life voucher, a $4 bottle of Windex and six condoms).
When you receive your accreditation it comes with a free poster for that year's Oscars. However this time journalists were actually saying "No thanks" as the 2013 design has Seth MacFarlane to the fore. Journalists almost never pass on free stuff.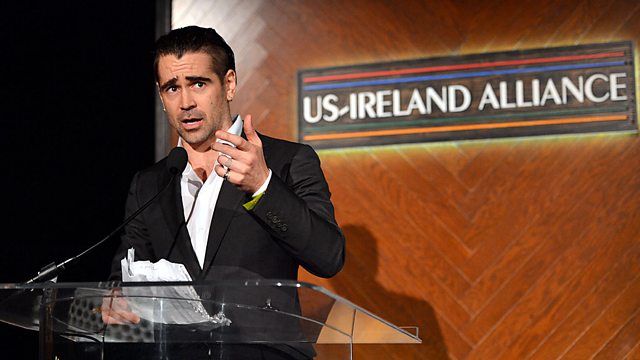 The main event today was taking place a half-hour car journey away in Santa Monica. Irish Film was being celebrated at The Oscar Wildes. Colin Farrell was the guest of honour at the event organised by the
US-Ireland Alliance
. He arrived on time, spoke to everyone and paid tribute to Daniel Day Lewis on Radio 5 live: "I really think if you were to break up the genders he and Meryl Streep are two people who do things and have created a reaction in me that no other actors do. They are streets ahead."
On Sunday Daniel Day Lewis could become the first actor in history to win three Best Actor Oscars. I noticed the guest list included Barry McGuigan who trained Daniel Day Lewis back in 1997 on The Boxer and once said he thought Lewis could have gone pro. I hoped Barry would be able to give 5 live listeners a unique insight into Lewis's method acting. Sadly he joined Cameron Crowe, Garry Lightbody and Molly Ringwald by appearing on the guest list, but not on the red (or rather green) carpet.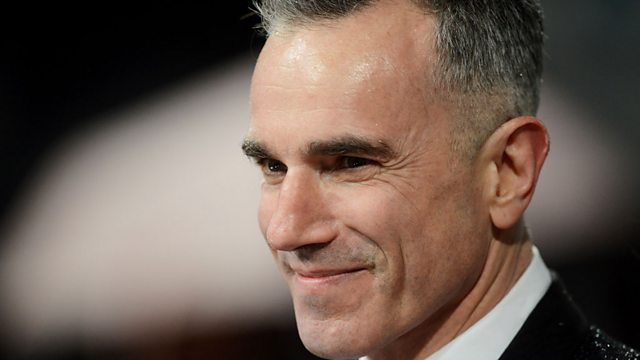 I did however manage to speak to JJ Abrams. The event was being held at his production company Bad Robot. This gave me the perfect opportunity to ask him about directing Star Wars VII. His reply?
"It's a little bit like being in the middle of lunch and trying to think what's for dinner. We're just finishing up Star Trek, so the idea of Star Wars and the release date is of far less concern than making a movie that's worth your time," he said.
Barry McGuigan might have blown his chance to play one of the Ewoks.
Colin will be reporting on The Oscars on 5 live Breakfast on Saturday 23rd February and Sunday 24th February and on Monday will be live with the winners from The Vanity Fair Party.
On Sunday 24th February Colin hosts a one hour Oscars preview show on 5 live from 9pm.