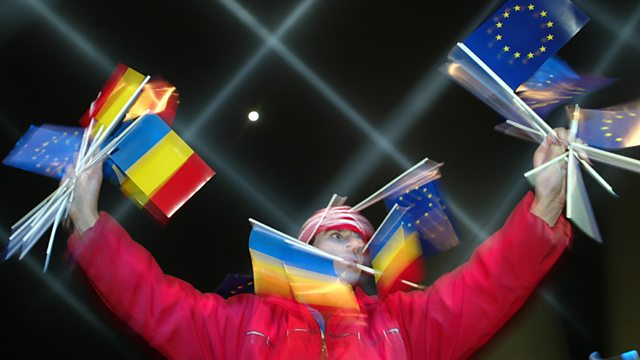 Next January, the restrictions on people from Romania and Bulgaria moving around Europe are lifted. I've read that it could be as few as 20,000 or as many as 29 million. 
This week on 5 live I'm off to find out who wants to come to the UK and what they're doing to prepare. I'll be joining an English class designed to get people up to speed if they want to move to the UK and talking to students who have to choose between staying at home or earning far more abroad.
I'm really excited to be going back to Sofia - I was last there more than 20 years ago, as communism fell.  At the moment there are protests on the streets about the price of electricity. I want to track down the protestors to ask what effect they could have on the coming general election.
In Romania I'll be reporting from Bucharest. One of the highlights for me will be meeting David Bryan who's originally from County Durham but is now huge in Romania and sang the country's 2011 Eurovision Song Contest entry. Move over Bonnie Tyler.
I'm going to have to keep an eye on my body language: in Bulgaria, if you shake your head it means 'yes' and a nod means 'no' and there's also the slight issue of Cyrillic script - the alphabet used in Bulgaria which will make driving really interesting.
I'm going on my own which will mean carrying a lot of heavy gear. In the UK all I use to broadcast is a smartphone and some snazzy software but as 3G and fast wi-fi may not be available I'm taking a portable satellite transmitter and enough wires to make packing a nightmare. 
Luckily carrying this amount of equipment is nothing new to me - when I usually travel it's with one wife, two car seats, three kids, four litres of water and five days' worth of sweets, crisps and sandwiches.
I'll keep updating this blog as I go and I'll send you some pictures and video of life in Bulgaria and Romania and you can tune in to hear what I've discovered.