Wimbledon 2013: An emotional week ahead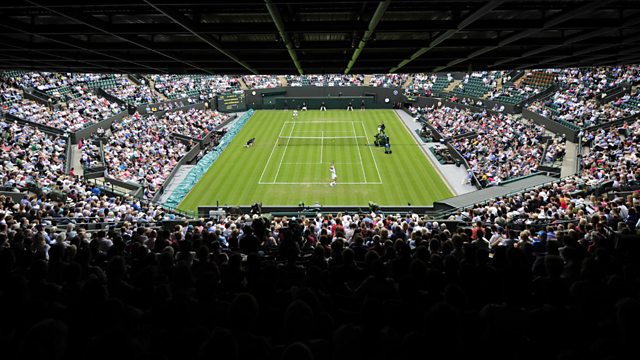 As we enter the second week of Wimbledon with two British players, at the time of writing, still involved in the singles draws, excitement moves up a notch or two in the 5 Live underground office at SW19.  And in the commentary boxes, beautifully positioned by the side of the show courts, those of us with the privilege of the describing the action know that some massive matches lie ahead in the next few days. 
Just like the players it's "one match at a time" but should Andy Murray - or Laura Robson for that matter - make the final, it will be the perfect end to my time as Tennis Correspondent for 5 Live, the station I've worked for since 1998.
I'm really sad to be giving up the job, which I've done for family reasons, and will leave with a very heavy heart.
I've made so many friends within the sport, people who are so passionate about the sport and what they do, and I've been so lucky to have been paid to go to amazing places to watch amazing athletes play amazing matches.
I didn't really want to talk about it much this Wimbledon but colleagues - well, mainly Nicky Campbell - keep mentioning it on-air and everywhere I go around the grounds someone somewhere has something to say, which is really touching.
I'm sure it's going to be quite an emotional week but for 5 live tennis coverage will continue in incredibly safe hands as I hand over to Mr Russell Fuller...
Jonathan Overend and the 5 live team broadcast full coverage of the second week of Wimbledon on 5 live and 5 live Sports Extra.