The US election on 5 live Drive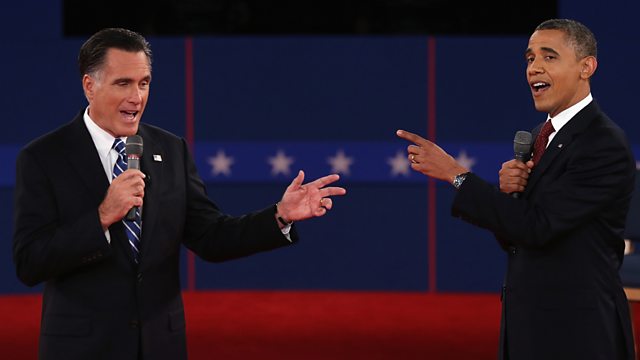 Over the past few weeks I have been planning a trip across the USA for Drive. The plan is to look at three big election issues in three appropriate states.
First stop El Paso. We are there to look at immigration as an election issue. It's a subject that always features in elections here and arguably parties that ignore it, or are seen to, do so at their peril. The same can be said for the US, where fears that Mexican drug cartels are using the Texan border as a route into the country combine with worries that jobs are going to illegal immigrants ahead of unemployed Americans. It's a highly contentious issue.
We are due to meet police, the immigrant labourers and the people who use them and also someone who has in the past taken matters into his own hands to keep the border secure. It should make for a great listen on Monday's Drive.
After the show we will fly to Detroit to discuss the economy in the spiritual home of the US car industry. If anything says America, it's its love of cars. Detroit in its heyday was a city of nearly two million people - now it's just over 700,000, and that's predicted to fall to around half a million. Its population sums up much of the city's history. Once booming, when American cars ruled the world, now it's struggling. It's a big election issue because the President bailed out the city's car industry.
We'll be taking a tour of the crumbling city and asking if the money has worked, not only for Detroit but for the US economy generally. We've got some great guests lined up here for Wednesday including economists who have worked in the car industry all their working life and the controversial local Mayor. No trip to Detroit would be complete without a quick tour around the Motown Museum so that's also on the cards.
We'll leave the car city in, appropriately, a car. We'll drive to the swing state of Ohio and its capital, Columbus. Looking at morality issues and seeing how topics like abortion and gay marriage play out in a state which has voted for the President since the 1960s. The area has been bombarded with campaign teams and its TV and radio viewers blitzed with constant TV ads. I'll be keen to know if they are fed up with it and long for the day when commercials return to fast food and cars, rather than policies and scare stories. That's all next Friday on Drive.
It's going to be a long trip, with some American-size journeys, and some fast turnarounds and no doubt one or two manic moments. The planning has been hard work as I've found that American guests fall into two categories. On one hand you have those that fill the stereotype and can't do enough to help: "thanks for reaching out and have nice day". On the other you have the polar opposites who are clearly very busy in the run up to the election and want to say no, and would, if only the word was not part of the American vocabulary.
However if all this sounds like complaining, it really isn't. I wouldn't dare as this is a trip of a lifetime that all my colleagues would love. So I'll shut up and just say listen next week when hopefully we'll make the US election about the people and the characters that you wouldn't get elsewhere. I'd like to say that we'll be supersizing the election but I'm really not that cheesy.
Jim Connolly is a senior producer at BBC Radio 5 live. 5 live Drive is on Monday-Friday between 4pm and 7pm.