Phil Williams: Are we there yet?
By Chris Brindley, Assistant Editor, Phil Williams.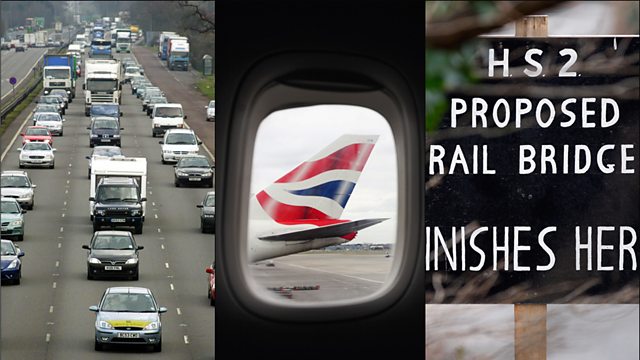 From the cost of driving, to HS2, to a third runway at Heathrow, we have some big decisions to make about transport in Britain and where billions of pounds should be spent. That's why this week, Phil Williams is taking his programme around the country to find out what we need to do to keep Britain moving and to look at some of the big decisions we face.
ComRes has carried out a poll on behalf of BBC Radio 5 live to understand people's attitudes towards transport in the UK. It found 40% of car owners say they have cut down on driving because of the cost.  Just over a third said the best way to deal with airport capacity would be expansion and most people said they are against the HS2 development.
On Monday, Phil will be at Heathrow Airport to look at the options for airport expansion. On Tuesday, he will be at Birmingham New Street Station to look at the debate around HS2. Finally, on Wednesday, he will be on the A14 where Britain's first toll road in ten years is planned, to look at the cost of motoring.
Phil will talk to the decision makers, experts and some of the people most affected. He also wants to hear where you think the vast sums of money should or should not be spent.
Join Phil Williams from 10pm on Monday 2 December and from 10.30pm on Tues 3 and Wed 4 December.