The Apprentice: What the reviewers think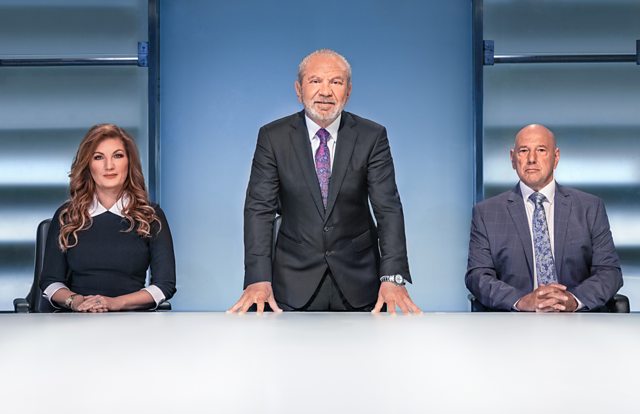 (Photo: BBC/Boundless Taylor Herring)
BBC Radio 5 Live Afternoon Edition's TV reviewers this week are Scott Bryan, TV Editor at Buzzfeed and Emma Bullimore from the TV Times.
What did you think? Leave your reviews below…
Emma says: "It's just Apprentice gold."
"It is a big deal.
"It's like every other episode of The Apprentice you'll have ever seen - so if you like it, you won't be disappointed.
"But, there are no team names. Where are the cringey team names?!
"They go abroad on this first task. The best task is always, always... either... when they go abroad, or when they do the treasure hunt. In the last few years they've combined those two sometimes and they're putting that first this year so it's really all guns blazing.
"It's the same terrible jokes from Sugar, 'use your guns, I fire people', he says to one of them.
"It's all very big, and caricatured and formulaic but I've got past the point where it was annoying me - I actually find it quite comforting now. It's actually quite nice to see it.
"I'm very ashamed of the women in it, as always. They always give you the worst version of women in business and it's embarrassing.
"They always show them to be very catty and flirting to get deals and I find it actually quite distasteful and offensive.
"Aside from that, it's just Apprentice gold."
Scott says: "I'm so over it."
"I felt that I could've watched this episode now, or in 2008 - it's literally the same copy-paste job that we've had with the show for so many years.
"It didn't feel representative of businesses and how to succeed in business.
"I'm so over it. I was over it ages ago. Now, to be successful in business, you have to much more collaborative - not going in like a shark.
"I find something about the show, and the legacy of the show, just a bit distasteful now.
"It still gets six or seven million viewers, which is good on overnights.
"There's also those small niggles - why they can't use the internet, why they always have to shout on a phone on a speaker - it's not how real life is."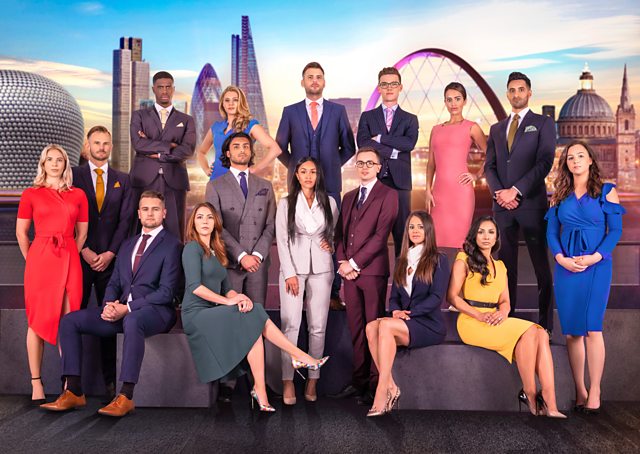 (Photo: BBC/Boundless Taylor Herring)
The Apprentice begins on BBC One at 21:00 on Wednesday 3 October 2018.
TV Club is on 5 Live's Afternoon Edition every Monday from 15:00.
Click here to catch up with all of our film and TV reviews.