"I was lucky" - Shelagh Fogarty on her experiences with stammering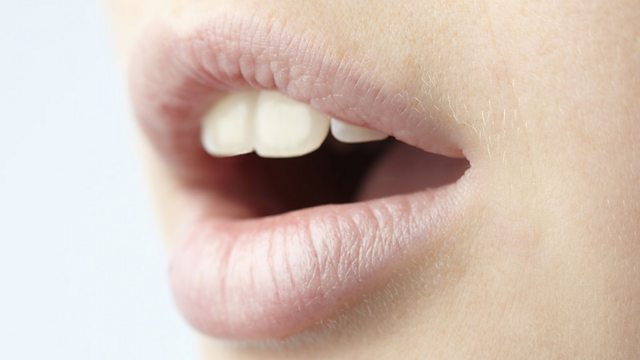 "It's amazing how people's opinion of your age and intelligence decrease when they hear a stammer". This text came in as
I was discussing stammering on 5 live
, or more precisely, the difficulties many children and adults have in getting NHS treatment for a stammer.
Just in case you're one of the people who say it's not a serious enough condition for treatment to be automatically available, consider Rob, who sent this text: "I have been a covert stammerer for 30 years (I am 50 now). Despite holding down decent jobs, it has blighted my life even to the point of considering taking my own life. Non stammerers cannot comprehend the dreadful effects this disability causes".
Rob is the same age as Amanda, who was a guest on the show. She got help in her forties. She paid for treatment on something called The McGuire Programme and has gone from being a woman who couldn't order a meal in a restaurant to talking fluently on live radio about what can be achieved even later in life.
She hid her stammer too, describing it as an iceberg - most of her difficulty and pain hidden but ever present. She finally sought help after having what she describes a "complete speech breakdown". Hear her story:
Gavin Bergin joined the conversation too. He's 23 and has had a stammer since he began to speak. He's just finished his law degree and despite getting some treatment in his early years he had to supplement it privately as well.
At the heart of the discussion were figures which show huge differences in what NHS help you can expect depending on where you live. Oh and if you're an adult with a stammer you might well find your area only offers treatment for children. So unless you can afford to pay for help, pure chance dictates whether or not you'll get it.
I was lucky. When I was nine years old, despite always being a chatty happy little girl, I started to struggle with certain words, especially if they began with the letter 'J' for some reason (there's a lot of work to be done still on the reasons for stammering).
Every Saturday my best friend, Lynn, would gently push me to the counter in our newsagents to ask for the magazines we would read then swap. Our comics of choice were Jinty and Jackie. I can still feel my hot face and tight chest as I tried to ask for them. Then there was my increasing anxiety when asked to read out loud in school. Weirdly, acting in little plays we put on didn't bother me one bit. Cue Shelagh in the lead role of our Christmas Panto, Snow White (chosen more for my pale skin and dark hair than my acting ability).
It was only when a new teacher, Miss Croft, came along did anyone step in and try to help. God bless Miss Croft. She saw my horror at being asked to read aloud, made little of it at the time, but asked me to stay back and chat with her after class. After some really light touch intervention things improved enormously. She told me I needed to be in charge of the whole subject of reading and speaking in public. "Offer to do it", she said, before I went off to High School.
I think I took her rather too literally. Let alone what I now do for a living, there are comments in my school report like "perhaps the most lively member of the class when it comes to open discussion". So polite, Sister Catherine.
I include my own experience, not to indulge myself, but to show how transforming early help can be. Not every person with a stammer is like Colin Firth's King George, or Michael Palin's character in A Fish Called Wanda.

Some hide it by barely speaking. Some lose fluency in early childhood and left without help get worse and worse (would that have been me but for Miss Croft I wonder?) Others have an 'interiorised' stammer like the Shadow Chancellor Ed Balls, who talked to me for our special programme: