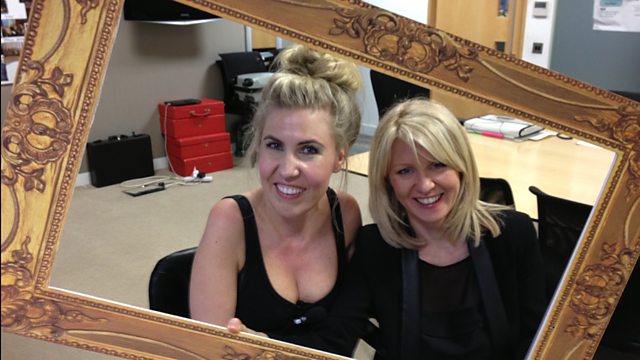 I set off on my latest BBC Radio 5 Live disabled adventure knowing one thing - it's a tough job market out there at the moment and it's hard for anyone to get a job, but if you're disabled, it's even harder.
The stats show that only 50% of disabled people are in employment, whereas a whopping 80% of non-disabled people are working. That's nearly a 30% difference. Quite something isn't it?!
So, we set out to find out why...why are there so many disabled people in the UK desperate to work but unable get a job? 
Now, because I've been given the privilege of making this programme - in other words, I got a job, I thought I'd better share my own experience of finding work as a disabled person. It isn't always easy!

Maybe it's the fact that I'm trying to be a broadcaster and it's nothing to do with my disability, but I've had a few times when I too have had to visit the Job Centre...in-fact I'd just signed on and was sitting outside the Jobcentre, smoking a fag, when the BBC's The One Show called me up asking me to present a short film.
I signed straight back off.
As part of the show, we follow four amazing people who are all job-hunting, giving me the chance to pretend to be a Mary Portas type investigator - the dream! Let me introduce them: 
Aderito Ramos. Aderito's been unemployed for six years.  He's not always been disabled, but since he started using a wheelchair, he's never worked. He's not only coming to terms with his new disability, but also the fact that nobody seems to want to employ him.
John English. John has problems with his speech and balance amongst other things. He studied Politics at University, gaining an impressive 2:1 degree and his dream job would be in government. So, we meet up in Westminster and see what he's got to say to the Minister of Disabled People, Esther McVey.
Andrew Lloyd. Andrew has severe depression and heart problems. We meet him at Remploy in Cardiff with no confidence but tons of drive, applying for ten plus jobs a week. Andrew was not giving up on the job front and during the programme we see his progression from dole queue into training…and, maybe, just maybe, into work.
And finally Leigh Walmsley. Leigh is a Paralympic Archer who competed for Great Britain in London 2012, yet, as soon as the Games came to a close, Leigh was signing on at the Job Centre and hasn't signed off since. But she's still dreaming of Rio, she just needs that job to fund her dream!
So, this is their journey. We also hear some shocking stories of poor advice and discrimination, especially at application stage, and we find out what small business really think when confronted with the possibility of taking on me and my scooter!
Disabled and Desperate to Work is at 22.00 on 11th July on BBC Radio 5 live.