What are your experiences of everyday sexism?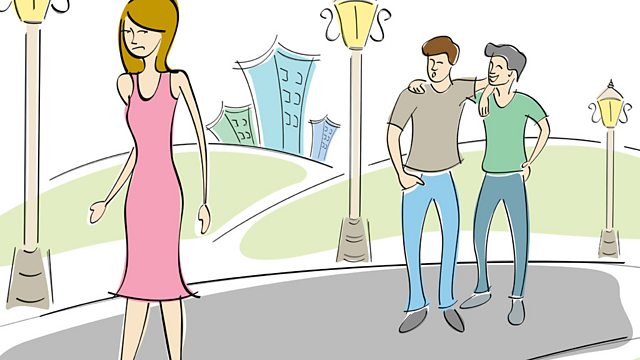 By broadcast journalist Chris Hemmings
Here's a scenario: A teenage girl is walking down the street when a car, full of men, slows to match her pace. They wolf-whistle, pass comment on the size of her breasts and drive off, laughing throughout at the extent of their hilarity. Harmless fun, some would say. But not everyone sees it this way.
Laura Bates has found this is a common form of discrimination, along with experiences of sexism in the workplace. She is the founder of the Everyday Sexism Project and now has 60,000+ entries and 130,000 Twitter followers who, it's been said, are at the forefront of the fourth wave of feminism.
Then, hypothetically, the car pulls over 100 yards down the road and the men exit the car; how many of us, honestly, would confront them? And, if we did, what are the odds on a response suggesting we should "lighten up"?
Laura wants us all to adopt a new approach. 'Equality' is a term often used with reference to a free and open society and many would argue that we, in the UK, are fortunate enough to live this way. Everyone can vote, anyone can now marry regardless of gender and, held in highest regard, everyone has the right to free speech. In essence, you can say what you like whenever you like. 
There are, of course, obvious parameters to this right and many of us have the conviction to speak out against insulting words. Whilst this is undoubtedly a positive thing, just how regularly do we apply our principles?
The Everyday Sexism Project rejects the pre-conceived perceptions of what is deemed acceptable for one person to say to another. It challenges the way we act and, most of all, challenges our lack of action.
But the thousands of women (and men, for that matter) who have been subjected to this don't see it this way. Laura says its a man trying to assert their dominance and makes the victim question her place in the world.
The stories told to Laura via her website make it abundantly clear that this sort of behaviour is not harmless. It's damaging and, when repeated, can have a lasting impression on a person's self-worth. Just as damaging is the fact that many choose to turn a blind eye, or pass off this form of discrimination as a joke. 
Laura is travelling the country, teaching youngsters about the impact of the sexist behaviour and how we should have the courage to challenge it.
In her book, 'Everyday Sexism', Laura serialises the stories of countless people who've been subjected to abuse of this nature and how it has impacted on their lives. She rejects the notion that we live in an equal society and urges us all to drive change.
What are your experiences? Laura Bates is on the Richard Bacon show on 5 live 7 Monday April at 2.15pm.