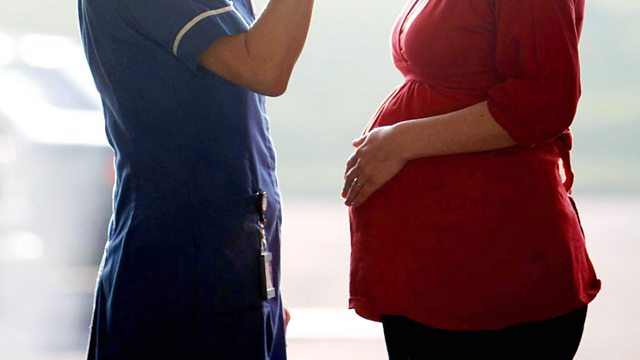 Bump Club begins tonight at 11pm on Tony Livesey's programme. Over the course of the next 18 weeks we'll be bringing you the stories and advice of our Bump Club members.
Here's a brief introduction to eight of these mums-to-be, with the first four appearing on the programme.
Mercy Koko-Snuggs
My name is Mercy Koko-Snuggs. I am a 32 year-old first time mum who lives in Kent with my husband, Tim Snuggs.  I was born in Nigeria but spent most of my early years growing up in Vienna until my family finally moved to London when I was 13 years old. I have three siblings, one brother and two sisters with whom I am very close despite two of them living in different countries.
My hobbies include travelling, cooking (and eating), reading and spending quality time with family and friends.  I would like to consider myself a domestic goddess, so watch out Nigella.
Our pregnancy was planned; however, when we went for the first scan and found out it was twins it was a complete shock.  As first time parents, my husband and I are looking forward to welcoming the two bundles of joy although the learning curve is immense.
Laura Dunning
My name is Laura Dunning and I turn 28 the day that Bump Club launches. I'm married to Peter, a former Royal Marine injured in Afghanistan in 2008, who has since gone on to ski for the British Disabled Ski Team. We have a 16-month-old daughter Ava who is no end of fun, frustration and every other emotion in-between.
We did discuss the idea of extending our family, but our second pregnancy has happened a lot quicker than we expected. Being pregnant before left me with no doubt that the dozing in the afternoon, the irritability and the constant nausea through December was down to one thing, I must be pregnant again.
Things don't seem to have improved much; I'm still feeling nauseous and off my food, but the main difference is second time around there is someone else to think about. When I was pregnant with my daughter I could nap when the need arose and stay in my pyjamas until lunch if I felt like it, but now I'm a mum I have playgroups to attend, visits to the parks and trips to the library to fit in. Dozing on the couch is now a distant dream.
Holly Sian
I'm Holly Sian, I'm 18 years old, from Keighley and I am currently pregnant in my second trimester at 22 weeks with a little baby girl.
This is my first pregnancy - it was unexpected, however it was a lovely surprise for me and my partner. I personally find pregnancy to be incredible, but it is the scariest thing I have so far experienced in life. Every day is different; you don't know what's in store for you or how you're going to feel from one minute to the next. Looking back on my pregnancy so far, it has been nothing that I expected.
Lorna Morley Medd
I'm Lorna. I'm 39, live near Cambridge and I'm a mum-to-be for the second time. I have one son - five and a half years old - a cat and a husband.
I'm looking forward to being part of Bump Club, meeting other mums-to-be and comparing experiences, offering advice and learning from others.
The main thing I learnt first time round is that there's nothing called 'normal' - and it seems a shame not to use the things I learned. I had PTSD and post natal depression, and would hate for someone else to go through that feeling alone.
I'm also doing things differently this time, removing as many possible triggers/variables as possible and hoping to avoid it - but am aware of what I need to do now and how to get help.
This pregnancy has been fairly different - nausea in the evenings, heartburn from around 15/16 weeks, and I was showing even earlier than 1st time.
Last time I had an anterior placenta, but this time I don't, so the movements are different, although the flip feeling like going over a hill too fast does still make me feel queasy.
My hair has been growing much slower - I've only shaved my legs once since Christmas and they're still fine - and my skin has really dried out. This has resulted in some really horrid dandruff and dry patches on my face. Potentially we're having a pink one this time round; with my son my hair grew much quicker, and I had dreadful itching on my legs and feet, which my midwife attributed to excess testosterone (and was right).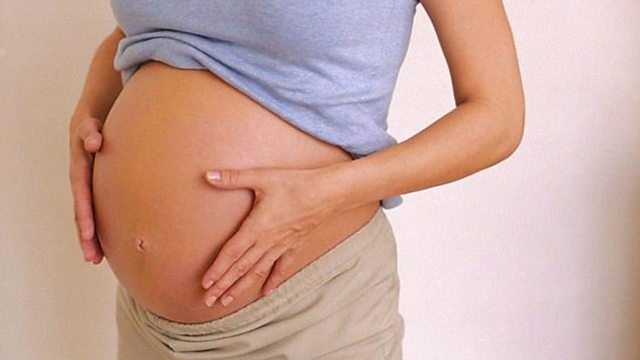 Some of the other Bump Club members not on the launch show:
Kirsteen MacColl-Bowman
My name is Kirsteen, I'm 35 and I'm one half of 'Clan MacBow'. The other half is my husband Ralph, 41. I work as a staff nurse in a large teaching hospital and Ralph is a civil servant. We met while working in the Middle East in 2007 and got married in 2010.
Having a family was not in our plan for a variety of reasons. I had miscarried twice many years ago, while Ralph had beaten testicular cancer - the side effect of treatment being infertility. We enjoyed it being just the two of us. Following a change of heart and after seeing our GP we embarked on "having a bash" with no success.
After using ovulation predictors for six months with no success we decided to go back to the GP to look at assisted conception, which had been offered. We then got that Big Fat Positive in October and can't wait for June to arrive when we welcome the new arrival to Clan MacBow.
Kay Tart
My name is Kay, I'm 30 years old and I'm expecting our third child - a girl - in July this year. I live in Hertfordshire with my husband and two other children: Harry, 3, and Esme, 16 months.  I am a busy but happy stay-at-home Mum and I definitely consider bringing up my children to be the most important, and challenging, job I will ever have.
This pregnancy was a bit of a surprise for us, but we are delighted to be extending our family and looking forward to welcoming our new addition. Apart from the long list of normal complaints, from morning sickness to a phobia of baked beans, this time my pregnancy has been progressing well and I am enjoying it – although being pregnant with two small children can be very tiring.
Charlotte Taylor
I'm Charlotte, I'm 22 years old and currently pregnant with my second child (I know...very young to be expecting my second already).
My second son's due date is 5 July. However, I'm being induced at 37 weeks with this pregnancy so he should be here around 14 June.
This pregnancy is quite a bit different to my first; I was diagnosed with Type 1 Diabetes in June 2012 so that's now placed me in the 'high-risk' category.
I'm now both loving and hating feeling him kicking - depending on what time he's feeling particularly 'energetic'. On the down side I'm suffering along with most other pregnant women with the heart burn, indigestion and *cough cough* flatulence.
Lynda Smith
My name is Lynda and I live in Bristol with my husband Ian and our son Arthur who will be two in May. We also have two cats Salem and Piran.
This is my third pregnancy and my third son. Pregnancy is both an exciting but a terrifying time for me. My first pregnancy ended with the saddest time in my life. Our perfect honeymoon baby was stillborn at 39 weeks just two days before he was due. There was never any reason given for William's death. He was perfect in everyway, from his cute button nose to his tiny perfectly formed toes. It should be his third birthday in May. Our second son was born a year after William's death and they even shared a due date.
I have gestational diabetes which means I inject insulin several times a day and can't eat for two. Cake and chocolate are banned for me until after this baby arrives in June. He will be born by a planned elective caesarean between 37 and 38 weeks gestation.
I look forward to sharing my journey with you and introducing our latest addition.
You can listen to Bump Club on Tuesday 5 March at 11pm on Tony Livesey on BBC Radio 5 live. Or get the Bump Club download, available every Wednesday morning.
You can also join in the conversation using #bumpclub on Twitter, on 5 live's Facebook page and here on the 5 live blog.