Strangers: What the reviewers think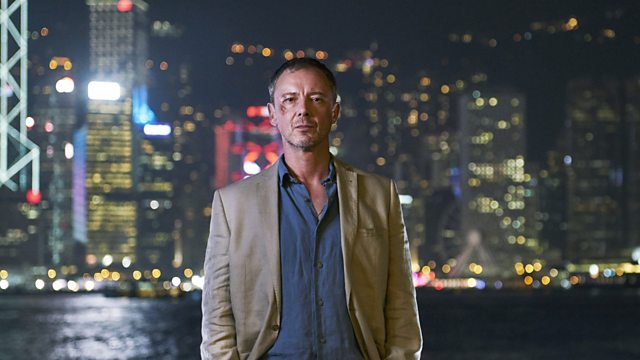 (Photo: ITV)
Afternoon Edition's TV reviewers this week are Scott Bryan from Buzzfeed and TV critic Joe Michalczuk. They are sharing their thoughts on the new ITV thriller Strangers, which stars John Simm.
What did you think? Leave your reviews below...
Joe says "I was really impressed with it."
"I thought it was a really promising opener.
"It stars John Simm as a UK academic who lives this very comfortable life lecturing to students. He doesn't like travelling but he has a wife who visits him from Hong Kong, every couple of weeks. I'm probably not giving too much away by saying she dies."
"John Simm's character has to go to Hong Kong and, reeling from the sudden death of his wife and the mystery that surrounds her life in the Chinese territory, he takes us on that journey.
"Moving that traditional crime show to Hong Kong - it really does discombobulate the viewer and throws you into the same boat as John Simm's character."
Scott says "I'm unsure what it's trying to say"
"I just didn't get it. I just didn't feel that much of a connection to it. I wasn't able to feel emotionally connected.
"I just don't really know what direction it's trying to take itself. It's trying to be a kind of conspiracy based thriller - a bit like Bodyguard - but at the moment I'm unsure what it's trying to say."
Strangers is on Monday on ITV at 9pm.

TV club is on 5 Live's Afternoon Edition every Monday from 3pm.

Click here to catch up with all of our film and TV reviews.
Watch the full Strangers review on BBC Radio 5 Live