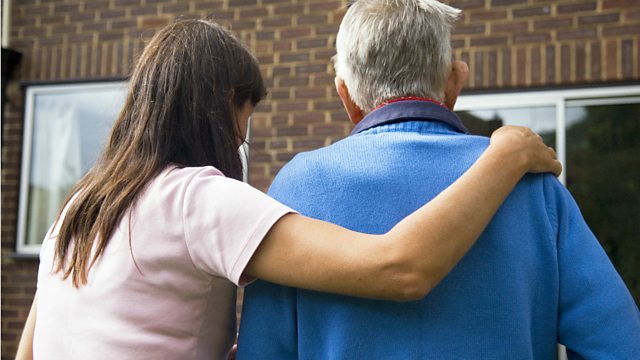 5 live Investigates this Sunday looks at an issue that touches many families in the UK – dementia.
800,000 people are estimated to live with the condition – and the number is expected to rise to 1 million-plus over the next decade. The Prime Minister says we've all got to up our game to ensure dementia suffers get the help they need.
But are the hopes of the senior politicians being delivered on the ground?
Fewer than half - around 44% - of the people with dementia have received a proper diagnosis - and without a diagnosis, people often don't get effective treatment and care. That can lead to a crisis in their condition.
The police say they are having to deal with an increasing number of people with dementia – from individuals who've got lost, people who're so confused they repeatedly dial 999, to others who in an anxious state, attack a partner.
We'll be talking to families who describe the difficulties they sometimes face caring for a relative with dementia.
The police in Greater Manchester report that on a number of occasions they have been called to a care home to help restrain a person with dementia who's become violent .
Chief Constable Sir Peter Fahy says such requests are completely inappropriate except for in the most dire of circumstances.
He believes other agencies would be better placed to deal with dementia patients. He's now calling for a national database which would hold the details of vulnerable older people, such as contact details about family and carers. That could be used to help police when they receive a call about a person with dementia.
The scale of the challenge facing the police is significant, and growing.
Officers can spend hours with a dementia patient, waiting for social services or the NHS to take over care of the person.
Also on the programme this week, we return to the story about the rabies threat to the UK.
Two weeks ago we heard from vets who told us about their concerns that the relaxation of animal quarantine rules had increased the risk that a dog would come into the UK carrying the rabies virus. The big concern was around dogs smuggled from Eastern Europe, where the disease is prevalent
Two days after the programme went out, we were told of a rabies outbreak in the Netherlands, involving dogs that had been transported from Bulgaria.
This week, we are exploring the concerns that checks at UK ports are insufficient to catch the rogue dealers trying to smuggle dogs into the country.
5 live Investigates Sunday 3rd November 11am. Listen live or listen again here.

5 live Investigates page

Follow us on Twitter here.