People 'imprisoned' in homes by animal factory 'meaty stench'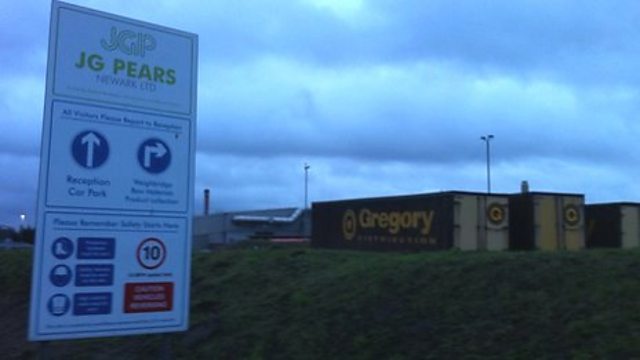 by broadcast journalist Kevin Fitzpatrick

As I stepped out my car at J G Pears animal rendering plant in Newark, Nottingham the smell hit me. Residents, who claim factory smells blight their life, told me the meaty stench was mild compared to what they often experience:
When local people, who have been complaining to the council for years, recently got together to take legal action in the civil court, they found they no longer qualify for 'no win no fee' funding.
Because of changes to the law in April 2013, the price of insuring against the financial cost of losing a case can be too expensive for many people.
On Sunday 9 March, on 5 live Investigates, you'll hear from a leading environmental lawyer, who says he's been approached by more than 1,000 households suffering nuisance, who now can't afford to take action.
Client Earth, an environmental public interest law group, claims the UK Government is breaking European law by failing to ensure citizens get access to justice on environmental issues. The UK Government disagrees, and says it meets its legal obligations.
In Newark, J G Pears insists odours leaving its site have never caused a nuisance and the company says it will be installing a thermal oxidiser later this year to stop any smells. The residents, now without the option of affordable legal action, will have to hope so too.