Amazing people: 8 stories we loved in 2017
Some of the headlines this year have been challenging at times - for all of us. But on occasion, a piece of good news breaks through and restores our faith in everything.
The people listed below and their stories really stood out for us at 5 live - for their warmth, tenacity, humour and kindness.
We hope they bring you good cheer at this wonderful time of year!
1. Sophie - who showed us how to love ourselves more
They say you should learn to love yourself first before loving someone else - but none have taken that quite as literally as Sophie Tanner.
After a bad break-up, she decided to take matters into her own hands... in marriage!
She tied the knot with herself to celebrate her "sologamist" status and has never been happier.
From all the single ladies... Sophie, we salute you!
2. John - who taught us all about generosity
When Akbar was turned away from a restaurant for wearing sandals, an unlikely hero came to the rescue.
John, who was homeless at the time, allowed Akbar to borrow his shoes.
Akbar thanked John for his kindness in this video.
3. Polly and Joe - who restored our faith in love
One of our favourite moments this year was when newlywed Polly read her love letter to husband Joe.
The couple, who both have Down's Syndrome, married in 2016 in front of 200 friends and family members.
'WedFest' featured a unicorn throne and singing waiters as well as a three-tiered sprinkle cake.
"It feels like love's dream,' said Polly. "The best thing in the whole wide world."
Joe and Polly - we wish you every happiness in your married life together!
4. Sharon - whose viral photoshoot inspired parents everywhere
When Beyonce shared the now-famous picture of herself with twins, Sir Carter and Rumi - Irish mum Sharon felt compelled to recreate it.
With the help of a pink blanket and her kids' dressing up box, Sharon had her "photoshoot" with five-month-old twins, Zoe and Senan.
"The legs are unshaven, the grass wasn't cut and the babies' nappies needed changing", she said.
After posting the photo on Facebook - it went "bananas" within a couple of hours.
We prefer it to the original, Sharon!
5. Ben - who climbed a mountain in heels
Climbing Britain's highest mountain wasn't enough of a challenge for student, Ben Conway.
He decided to scale Ben Nevis wearing a pair of heels - raising money for LGBT charity Stonewall.
"It took us about five hours to get to 900 meters, which was a long time!" he said.
Ouch.
6. Dave Grohl - who paid tribute to this husband's late wife in the most incredible way
When the Foo Fighters closed their Glastonbury headline slot by dedicating 'Everlong' to Laura Plane, her husband Jon was "floored".
Foo Fighters fan Laura, who had been living with cancer for eight years, had wanted to attend Glastonbury with Jon to celebrate their 10th wedding anniversary. Sadly, she passed away in May.
After her death, Jon started a social media campaign to get Dave Grohl to mention her at Glastonbury - and it all paid off.
"It was always our song... when I think of that song I think of me and her against the world," he said.
"It was their last song, their biggest song, the pinnacle of everyone's career, Glastonbury Pyramid Stage, headlining. And there it was - Laura. It was just amazing."
7. These young activists - who proved 'black kids could be wizards too'
These young activists from London re-imagined famous film posters with an all-black cast to challenge stereotypes in the media.
We caught up with them on the photoshoot to find out more.
Wingardium Leviosa!
8. Stacey Solomon - who stuck it to the body shamers
When a national newspaper compared Stacey Solomon's bikini body with someone 10 years younger than her and said she should "take notes," she felt like she had to act.
The mum-of-two decided to post a video celebrating her "stretch marks and saggy boobs" - a video which has subsequently been seen hundreds of thousands of times.
"I don't think saggy boobs is an issue... my body has been so good to me. It's healthy and it's done the job it's needed to."
I'm happy. It's just a shame that society isn't happy with it," she said.
Hear, hear, Stacey!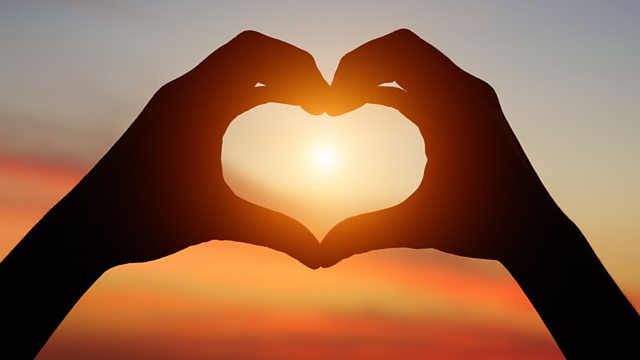 We hope these stories warmed your heart too.
Happy new year!
The BBC Radio 5 live Team