Charting the 5 live Hit List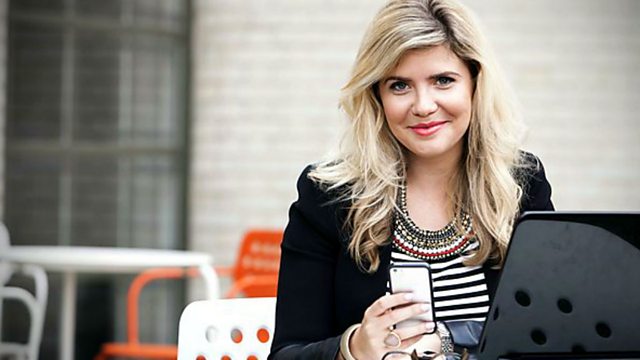 Emma Barnett
By Rob Procter, Professor of Social Informatics at Warwick University and Alex Voss, Lecturer in Software Engineering, University of St Andrews


The use of social media has grown at an astonishing rate over the past decade. Daily, Twitter users now post 500 million tweets, Facebook users communicate over 120 million messages and YouTube users upload 140,000 hours of video. This all adds up to a huge amount of interesting content. Most importantly, social media has given ordinary people a way of expressing their own interests and sharing them with their peers. The desire to discover and report on what is popular in social media is what lies behind the 5 live Hit List.
Every week, using specially developed algorithms for analyzing social media data streams to identify each story, evaluate and rank its impact, members of Collaborative Online Social Media Observatory (COSMOS), an interdisciplinary team of sociologists and computer scientists at Cardiff, Warwick and St Andrews universities, are producing a chart based on the most popular stories in social media in the UK.
This involves analysing data from the Twitter Streaming API, which makes available a 1% sample of all tweets sent in real time. We analyse stories through the hashtags and mentions of accounts that people embed in their tweets but also through monitoring the frequency of terms in tweets to identify stories not associated with hashtags or specific Twitter accounts. Our algorithms look for spikes by comparing the number of times a term is used on a given day against its daily average. We identify stories the UK audience is interested in through a filter trained on a dataset of tweets that contain location data.
To complement the Twitter analysis we also draw on data from the other services. UK data from Google Trends and YouTube is used to help identify topics that are creating a 'buzz' in the country. We identify links to Facebook pages embedded in tweets and analyse data from the Facebook Graph API to add to our evidence base.
We sum up the social media interactions we observe to generate a measure for the traffic a topic generates. To derive a measure of the buzz a topic generates, we weigh it against its long-term average. So, to make the 5 live Hit List a topic has to spike in the past week, not just produce a lot of traffic.
To get into the chart, a story has to have been seen and shared widely on social media platforms. We believe the 5 Live Hit List gives a genuine insight into the stories that are making the biggest impact online in the UK each week. We are continually working to refine and improve our methodology, and will be posting more details and updates on this here.
Emma Barnett presents the 5 live Hit List Sunday evenings at 7.30pm.