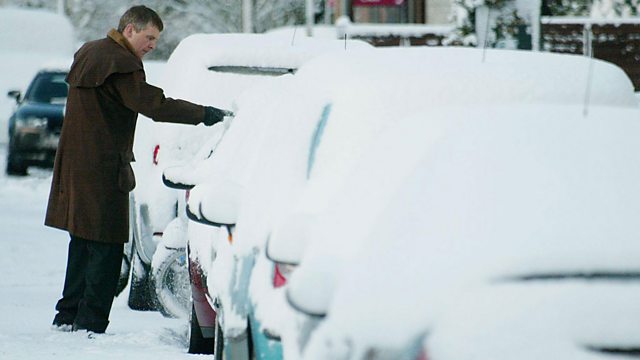 As you may be aware, we are expecting some
heavy snow during Friday
and into the weekend.  While this is not out of the ordinary for wintertime in the UK, the snow we are expecting may well lead to some disruption to your day.
Over this last week we've had temperatures gradually falling across the UK as easterly winds drawn in much colder air from Scandinavia.  This led to Wednesday night being the coldest night of the winter so far with a temperature down to -13.4C (8F) in Marham, Norfolk.
Things will start to get interesting on Friday with a battleground being set up across the UK with milder air and rain bumping into the very cold air currently over us.  This type of weather scenario is always a tricky one because whether you get rain, sleet or snow is determined by which air mass wins the fight.  Hence the finer detail can sometimes be uncertain with the forecast for any one location perhaps changing slightly.   
However, in this instance we are expecting the cold air to win and therefore bring us some significant snow with the main areas of disruption across Northern Ireland, Wales, parts of SW England and into SE England.   
Snow totals will be typically between 5-20cm in those worst hit areas with even 1-5cm falling in other parts.  Over the weekend there will be more but lighter snow affecting large parts of the country.
Be prepared for the possible disruption and stay tuned to the forecast throughout the morning with me on 5live.