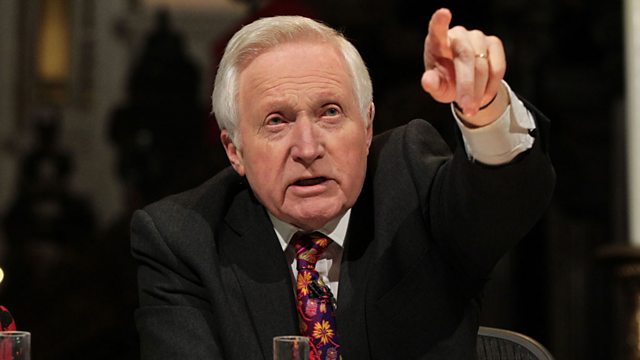 I just wanted to share some information about schedule changes we will be introducing in a couple of months time.
When I took over the controller job less than a month ago, I said that one of my big priorities was to put the spotlight on our news journalism and to increase our reputation in that area.  I also wanted us to launch some ambitious projects that would raise the awareness of 5 live across the UK.
So far we have launched our biggest ever female audience targeted project – Bump Club.
Last week, we announced our 5 live Big Day Out event in Liverpool on 1 June – that will be our biggest ever single outside broadcast event.
We have also had a TV trail running on BBC TV highlighting our news coverage, including recent specials on immigration and Iraq ten years on.
My next set of changes will come into effect in May – a lot of them are down to audience feedback we have received on blogs and from our own research so thank you for being part of the conversation with us.
You can read all about them in this press release. They include a new Thursday night politics special, Tony Livesey moving to a new home on weekend breakfast, Pienaar's Politcs moving to Sunday morning and by popular demand Sportsweek is back to a 9am-10am slot each week.
Thanks for reading and for taking the time to comment.
BBC press release
From 16 May, BBC 5 live will simulcast Question Time hosted by David Dimbleby on Thursday nights as part of a new commitment to politics. The 5 live show will start from the earlier time of 10pm, with Stephen Nolan and John Pienaar following up with live debate on the topics addressed in the show. Then, from early September, popular Sunday politics programme Pienaar's Politics moves to a more prominent 10am Sunday morning slot.
John Pienaar says: "With a coalition government in office, and the country still in an economic hole, it's important to watch our politicians, explain what they're up to, and hold them to account - while also allowing them to speak for themselves. I'm delighted to be a part of these schedule changes, which will allow us to put an even greater emphasis on strong political debate, and hopefully bring programmes to as many listeners as possible."
Steve Anderson, Executive Producer of Question Time for Mentorn Media, says: "It's a testament to Question Time's importance that Radio 5 live now wants to broadcast the programme as it transmits on BBC One. We are delighted the BBC wants to bring even more people to the show and to extend the debate after David Dimbleby has said goodnight."
Weekend Breakfast will also have a new look from Saturday 11 May as Tony Livesey joins the early morning team. Eleanor Oldroyd will co-present on Saturdays while Radio Manchester's Sam Walker joins Tony for the extended Sunday morning show, which will run until 9am. Gary Richardson's iconic Sportsweek will move to a later slot of 9am.
Phil Williams will move from weekends to late nights with his own show on Monday to Wednesday's from 10.30pm to 1am, starting on Monday 13 May.
These schedule changes follow the recent introduction of Bump Club, 5 live's biggest ever female-audience-targeted project, and the announcement of a second Big Day Out, the most ambitious outside broadcast ever undertaken by the station, which will take place in Liverpool on 1 June.
Controller of Radio 5 live, Jonathan Wall said: "We want to create some really exciting new shows that showcase our news journalism - from a dynamic Thursday night around Question Time to an agenda-setting Sunday morning show. I believe all of these changes will make us even better and more distinctive and I know I've got great presenters and programme teams in place looking forward to creating something special for our listeners."