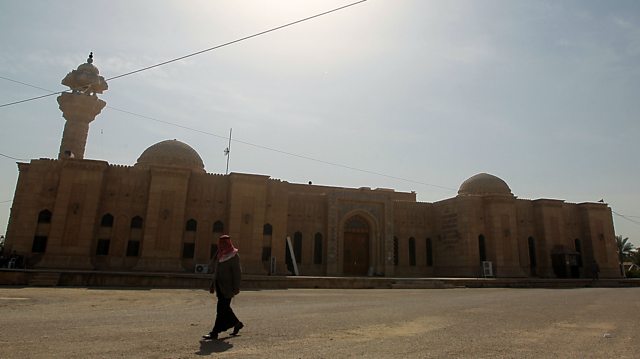 It feels strange to be stepping out of the climate-controlled cabin of an aeroplane into the fierce heat of an early afternoon in Baghdad.  Particularly because after British troops left in 2009, I thought I'd never be here again. But here I am, back to mark the tenth anniversary of the start of the war.
Foreign jobs are always a bit of a challenge.  Making sure you have the right kit to broadcast - recording device, satellite dish, laptop, smartphone - is a top priority.  Then there's the issue of the visa, broadcasting permits and risk assessment.
If you're trying to get to Iraq you need to take those challenges and double them - at least.  In the two days before we travelled our senior producer Helen battled through thickets of bureaucracy to get the visas for myself and our field producer Liam Hanley.
The biggest issue of all is, of course, safety.  The BBC takes it pretty seriously, which means we have to go into a lot of detail about what we're planning to do and the measures we're taking to stay safe.  At the moment, we're trying to figure out whether it will be safe to travel by road from Baghdad to Basra.  Is there a terrorist threat? Will there be police checkpoints?
In truth, preparations have to be thorough and they have been (thanks to Helen), but you only really know what's possible when you speak to the BBC's high risk advisers on the ground.  They will tell us if there've been kidnappings, bomb threats or violent demonstrations.
Perhaps the closest call I ever had - and to be honest it probably wasn't that close - was when I was part of a 5 live team that arrived in Basra in southern Iraq on the day Saddam Hussein was captured.  People were celebrating by firing their guns in the air and I was out in the street recording the gunfire.  Suddenly there was the sound of a hard metal impact.  We realised that a spent bullet had fallen out of the sky and hit an oil tank close to where I was standing.  It was one of those moments when you have to pause and collect your thoughts.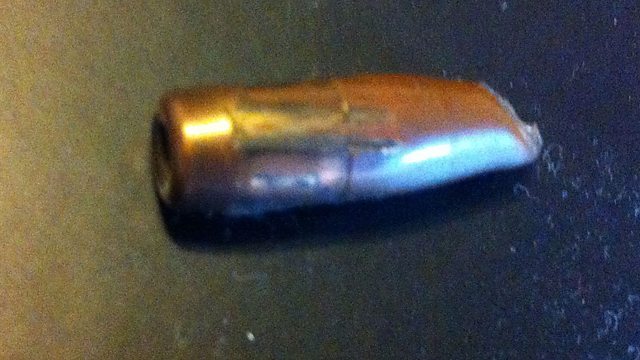 I haven't brought the bullet with me, but I have got a photo of it on my phone.  To remind me that in a country where thousands have died and millions been affected by war, safety still can't be taken for granted.
5 live reporter James Shaw has tracked the progress of British troops and the Iraqi people over the last decade, visiting the country several times. He returns to take stock of how Iraq has changed. From Monday 18th March on 5 live.