From horses to greyhounds - Darren Fletcher's Cheltenham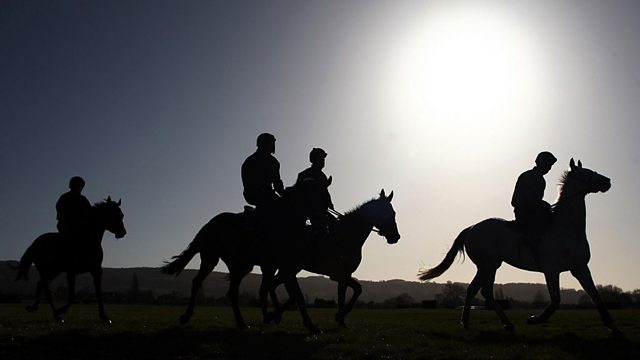 Cheltenham is a
unique race meeting
. I go with the same group of lads and for the last five or six years we've had exactly the same routine. We stay in the same place: an olde worlde pub in Chipping Campden, a 20 minute drive from Cheltenham. It's run by two Australians and at night the back room is rented out to an Indian restaurant, meaning there's a bar at the front and an Indian at the back - you've got absolutely everything you need.
Before we set off each morning I have two phone calls to make: one to Motty and the other to former jockey Mick Fitzgerald. They go through the day for us, give us their tips and then off we go. It's a toss-up between Motty and Mick who's going to get you the most winners; Motty might just edge it.
Each day at Cheltenham has a different flavour. On the first day – Tuesday - everybody is really fired up. The big race is the Champion Hurdle, which everybody has been looking forward to for such a long time. Wednesday is Ladies' Day and a different atmosphere. Thursday is different again and then it goes absolutely mad for the Gold Cup on the Friday.
It's the atmosphere that makes Cheltenham. Everybody's in such a good mood. Everyone you bump in to claims to have a winner for you and they all think they know more than the next guy.
The one thing I miss is there used to be a greyhound race up Cheltenham Hill at the end of the day. The last race would finish and they'd put greyhound traps out in a line, load them up then the dogs would race up the hill. If you'd had a nightmare betting day it was your last chance to try and claw some of your losses back – on a dog race, up a hill, at Cheltenham, which you've got no idea about.
You can't pick the form of a greyhound running up a hill; it's unique, like the Cheltenham Festival itself. They don't do it anywhere else.
5 live's Cheltenham Festival coverage begins with John Inverdale at 1.30pm on Tuesday 12 March; there is also coverage on the BBC Sport website.
Download a preview of Cheltenham with Eleanor Oldroyd, Cornelius Lysaght and Cheltenham Gold Cup winning jockey Andrew Thornton.