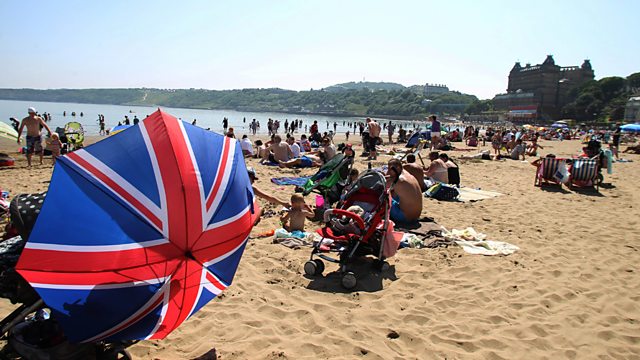 The UK heatwave continues as temperatures are expected to reach 30 degrees Celsius again today. If we do reach that temperature, it'll make it the seventh consecutive day where temperatures have reached 30 degrees somewhere in the UK.  The last time we saw such prolonged heat was in July 2006 when there were 14 consecutive days above 30.
The Met Office has issued a Level 3 heatwave warning in SW England, W Midlands and NW England. This "amber" warning is targeted primarily at social and healthcare services to take action in helping those who are ill, very young or elderly or those with chronic health problems.
However, as we heard on 5 live Breakfast this morning, all of us should take more precaution in this heat.  These heatwave warnings are issued when a threshold temperature is reached in different regions across England (Scotland, N Ireland and Wales aren't part of this system) and when they're forecast to persist into the next day.  For most regions that's a daytime temperature of 30 degrees and a night-time temperature of 15 degrees.
So how much longer is this set to last?  Well, over the weekend we'll see a bit more cloud across central and eastern parts of the UK and as a result a little cooler with temperatures in the mid-twenties, perhaps a little lower on eastern coasts where cloud could persist all day.  Further west across the UK it'll stay hot and sunny.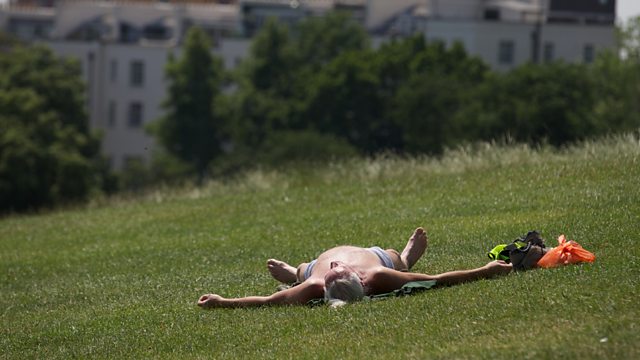 Beyond the weekend it is remarkably set to get even hotter for some with temperatures bouncing back into the low or even mid-thirties, particularly in southern parts of the UK.  However, with the humidity set to rise as well, it may become even more uncomfortable for some, especially at night.
The higher humidity will also give an increased risk of showers or thunderstorms developing through the week giving some a welcome drenching.  These storms will become more frequent as the week goes on and that'll signal a gradual breakdown to the settled conditions, so by next weekend we could see the last of the heatwave.
For more detail keep up to date with the forecast every morning on BBC Radio 5 live and in the meantime slap on the suncream and drink plenty of water!
Find out more about Simon King's job as 5 live's meteorologist.