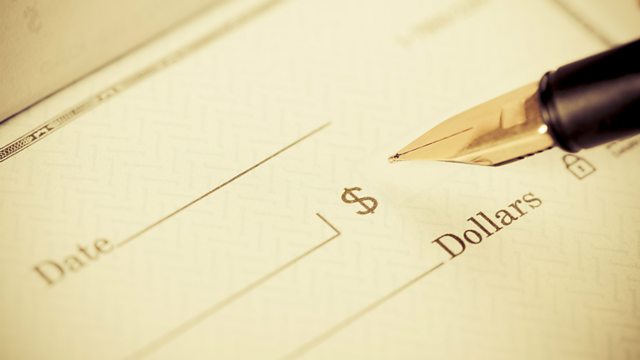 "The cheque's in the post…" With electronic banking, the phrase might seem outdated – but the sentiment is as relevant as ever in British business. It's estimated that at any one time, £30 billion is owed to UK suppliers in late payments.
And the failure to settle bills promptly hits the economy, creates unfair trading conditions and can force companies out of business. Almost five years ago, the Government introduced the Prompt Payment Code to get companies to settle bills according to agreed terms.
But the Federation of Small Businesses says the system is toothless and ineffective.
It's a view shared by business leader and former trade minister Lord Digby Jones who says it's often the large companies that delay their payments, forcing extra costs on smaller traders who may have to extend bank loans until the money comes through.
He accuses some big companies of abusing their dominant position in the market.
Businessman Steve Paul tells us he faced severe financial problems when a major contractor that had signed up to the code refused to settle their bills. A year on, he's still trying to recover the unpaid money.
The organisation that runs the Prompt Payment Code admits that progress is slow.
And the other story on 5 live Investigates the weekend: The toll of being on the medical frontline. Figures released to 5 live Investigates show that more ambulance workers are reporting that they're suffering from stress. We set out to try and identify what might be causing the problem.
We hear from one paramedic who works alone as a rapid responder and has to make critical decisions in emotionally-charged situations, and he describes the impact the job's had on his mental wellbeing.
With the number of frontline staff suffering from stress rising by more than 50% in two years, is enough done by employers to address the problem?
5 live Investigates Sunday 13th October 11am. Listen live or listen again here.

5 live Investigates page

Follow us on Twitter here.