5 live Homecoming: Richard Bacon returns to Mansfield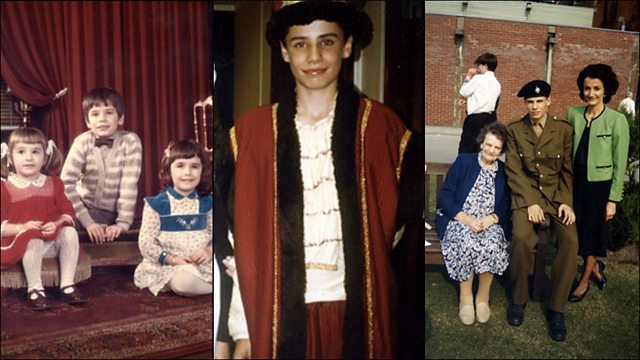 Presenter Richard Bacon as a child.
"I lived in Mansfield for 20 years, my mum, dad, aunts, uncles and cousins are still there and I visit four times a year.  I was very much shaped by Mansfield and the town has had a huge impact on me and I'm very affectionate towards it.   
Mansfield has had its problems; when I was growing up all the mines shut down and Mansfield lost its chief employer.  More recently it was hit by the economic downturn and quite a few shops are boarded up now.
But Mansfield is full of strong personalities.  I used to regularly spend a Thursday, Friday and Saturday night in Mansfield town centre getting up to all sorts of scrapes.  There's very much a strong sense of community.   
I took part in an event last year organised by the local Rotary club at Berry Hill Park where I used to be a runner with the athletics club.  In recent years the park has been covered in graffiti and become a bit of a mess.
The Rotary advertised for volunteers to help clean the park one Saturday.  Myself and Rebecca Adlington helped publicise it and masses of people turned up,  an extraordinary cross section of people who came to help get rid of the graffiti and do up the band stand. It was obvious on the day people still have a strong sense of pride.  
I think an outsider can see Mansfield has had its challenges but if you know the town you realise it's full of good, hardworking, decent people who very much care about Mansfield.  It's not necessarily famous for anything or a destination for many people but when you get to know it, it does have an identity that outsiders might not understand."
Richard will be broadcasting from Mansfield's High Street on Wednesday 28 November from 2pm where he'll be joined by fellow resident, Olympic swimmer Rebecca Adlington.