UK has 'one of the worst' stillbirth rates in developed world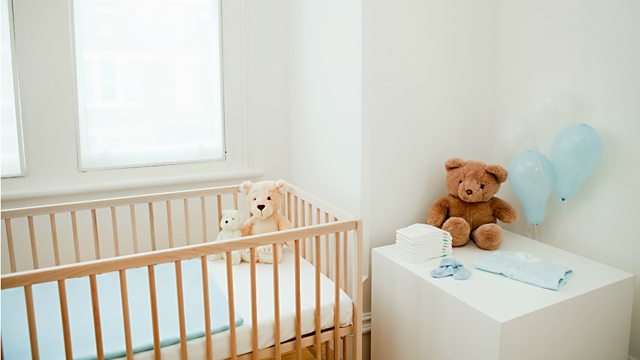 By Nicole Regan-White whose baby was stillborn
Our first child, Jessica, was, tragically, stillborn on Christmas Eve at full-term.
We'd had what was deemed by midwives as a textbook pregnancy, but when we arrived at the hospital during labour we were told that our daughter had died.
We couldn't comprehend what was happening, and three days later Jessica arrived at 10:43pm on Christmas Eve weighing 5lbs 10 oz. We were able to spend a precious couple of hours with her. If I hadn't got to meet Jessica it would have been the biggest regret of my life.
We wouldn't be here if it wasn't for the love and support given to us in our darkest days by our family, friends, colleagues and our bereavement midwife.
There is always someone worse off than you and this was evident when I went to my first SANDS (stillbirth and neonatal death charity) support meeting. There were parents there that had lost their only chance of being parents, and it made me grateful. We're healthy and young enough to try again.   
As an expectant parent I devoured information to help with the wellbeing of our child, but the risks of stillbirth was never highlighted.
The UK has one of the worst stillbirth rates in the developed world, and with a 1 in 200 chance of a stillbirth occurring, is ranked 33 out of 35 developed counties.
I am now actively supporting awareness of stillbirth in the UK to try to reduce rates through supporting charities and research via fundraising, and raising awareness in the media and best practice in training.
...
On Wednesday 14 May at 10am Victoria Derbyshire will discuss how many UK hospitals have failed to adopt new care standards to help prevent stillbirths, even though it has been proved that these measures save babies' lives.