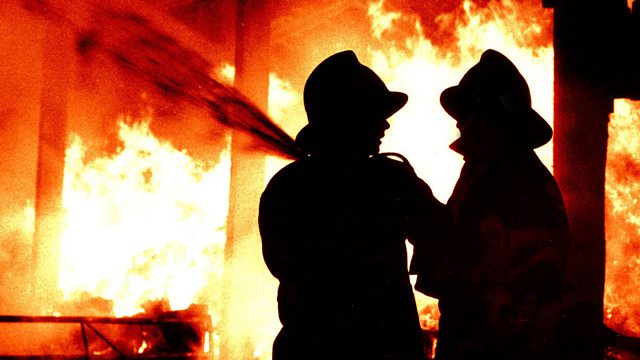 Firefighters and their fitness is one of the issues examined in 5 live Investigates this Sunday. It's important because we rely on fire service personnel to do arduous tasks in situations where their lives and those of the public are at risk.
The Government wants firefighters – who traditionally retired early - to stay in post until they are 60, as a way of reducing pension costs. But the Fire Brigades Union (FBU) say it's unrealistic to expect firefighters to be fit enough to do the job as they get older – and it one of the issues at the heart of the strike action called by the FBU.
5 live Investigates decided to look at how fit the service is now, before any changes to the retirement age begin to bite. The picture we found is startling.
Based on Freedom of Information requests to all fire services in the UK, we found that around one in 10 firefighters do not square up to the nationally recognised minimum level of fitness for operational duty. A small number are classed as being seriously unfit. Failing to hit the targets means the fire men and women involved are unlikely to be fit enough to do emergency work, although many do.
So who's to blame? Firefighters told us that some brigades don't provide a full range of fitness equipment – an odd state of affairs, one told us, when fitness is so central to the job.
But research released to 5 live Investigates by scientists at The University of Edinburgh raises the possibility that firefighters health and fitness is being made worse by the nature of their job. A study of firefighters put through a simulated blaze showed that their risk of suffering a heart attack increases because of the effects of extreme heat and dehydration.
The Department for Communities and Local Government say fitness is an issue for individual fire services to resolve.  The Scottish Fire and Rescue Service - the brigade with some of the worse fitness levels - says it is reviewing its health and wellbeing policies.
It's a complex picture suggesting that unfit firefighters can't simply be explained away as firefighters not looking after themselves. But it means there are challenges facing the service as it tries to square the circle of an older workforce fit enough to do its job.
Also on 5 live Investigates – the criminals who are trying to corrupt the driving test system. From rogue driving instructors, interpreters who will help people cheat in the theory test to examiners who will accept bribes – it's an assault on a system that's designed to keep roads safe and driver competent. Report: