Formula 1: Half term for 2013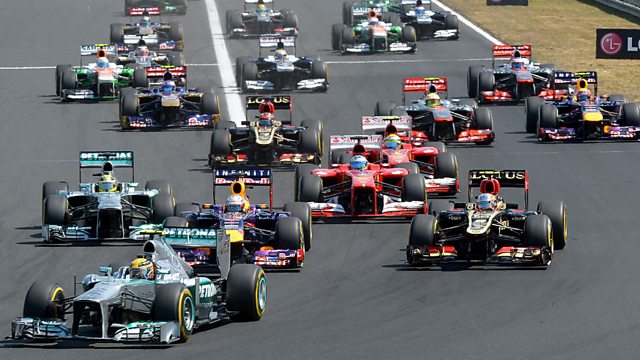 So that's it! The paddock is on its summer break and every factory, no matter how big or small, will close down for two weeks. It will be another four weeks until we go racing again and what a first half of the 2013 season it's been.
Lewis Hamilton took the risk last year to leave the relative safety of McLaren and join the team at Mercedes. Would he ever be able to win a race again, let alone challenge for the Championship?
2013 looked like the season for Jenson Button. The car was performing well at the end of last year. Sergio Perez would play the young apprentice to the seasoned profession. Button and Perez would pick up where he left off at the end of 2012 and provide a real challenge to Sebastian Vettel's three year dominance.
Well, that was the plan anyway.
Vettel was sure to have words on that matter – always a threat in a car that seems destined to challenge year in, year out.
And what of Fernando Alonso? It's been almost 10 years since he first won a World Championship. Since 2006 the Spaniard has been through a barren patch. Yes, he has won and driven some scintillating races but could he ever really be top dog? Just a whisper away last year, surely the Ferrari team could provide him with a little more grunt to nudge past his rivals?
Then you have the black and gold flash of Lotus. A team teetering on the verge of financial trouble but with a former World Champion who doesn't like being told what to do or coming second in a race. When Kimi Raikkonen won the Australian Grand Prix it looked like this could be his year. James Allison and Alan Permain have made a beautiful car and Kimi was back to his good old Iceman-self. Little did we know Allison would be out of the Lotus door and seemingly homeless within six weeks.
It was all set to be an exciting start to the season. Then along come Multi-21. It already seems like an age ago that Vettel and team mate Mark Webber came to blows at 200kph. It appeared the wheels had fallen off the Red Bull wagon. The situation was untenable .Surely it was only a matter of time before either Webber or Vettel would have to go. Within three months Webber had called time on his journey as wingman to Vettel and announced his retirement from F1 in pursuit of happier times at Porsche in Sportscar racing. One of a few men willing to speak his mind, Mark Webber will be a great loss to the F1 paddock. I hope someone picks up that mantel next season.
Of course we can't mention the F1 season without talking tyres. They have baffled, confounded and confused even the brainiest boffins in the paddock to the point where Mercedes and Pirelli decided to run a test after the Barcelona race. Ooooops! Caught red handed by Sebastian Vettel and co at Monaco, there were a lot of questions for Mercedes team principal Ross Brawn and his colleagues. Around the same time pressure was mounting on Brawn, Paddy Lowe was on his way to Mercedes and it looked like too many cooks would spoil the broth.
Little did we know it would actually create the most sensational soup of the season. By far the best combo of drivers this year has to be Lewis Hamilton and Nico Rosberg. It seemed to many that Rosberg would go from the shadows of Schumacher to the wing man for Hamilton. With only one win in a career spanning over 100 races it seemed difficult to imagine the young German could turn his fortunes around so firmly. That was until his first win of the season at Monaco, his second at Silverstone, then the pole positions and generally impressive driving. What had happened to Nico?
Test-gate led to a hefty court case in front of the FIA tribunal in Paris for Mercedes and Pirelli.
The penalty ? A reprimand (i.e. a slap on the wrist) and forfeiting the chance to test the tyres again at the Young Drivers Test at Silverstone in July.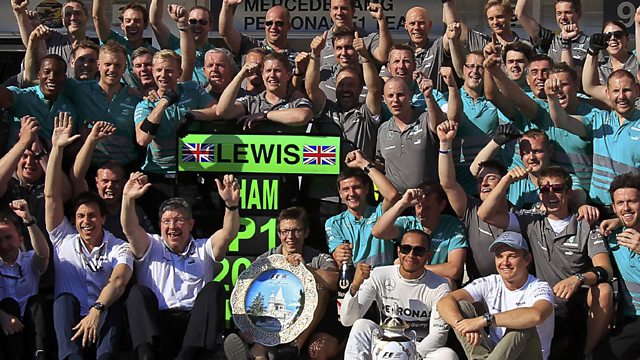 Talking of Silverstone, what an explosive race – literally. Tyres were blowing up left, right and centre, but mostly left. Alonso was lucky to walk away from the track according to Christian Horner. Alonso had described the incident as if knives or bullets were flying at him from the tyre of Sergio Perez. Alonso was indeed a lucky boy that day – not lucky enough to win but at least he wasn't injured.
Wholesale changes were authorized and Pirelli were able to change their rotating rubber. The steel belt was out, the Kevlar belt was in and the 2013 compounds would be married with the construction of 2012. It would be game on again from Hungary where these new tyres would be introduced.
Bad news, really bad news for Force India. Storming into the season they have impressed. Paul di Resta (the new improved version, with a smile and a much happier disposition) was all of a sudden able to drive his car with a beauty that belied the budget of the team. Team mate Adrian Sutil didn't have much luck, but his talent was undeniable and all of a sudden the Silverstone based team were battling McLaren week in week out. However, heads are definitely down after Hungary. Both cars retired, no points scored, but on the bright side McLaren are still below them, placed 6th in the standings.
Williams are having a nightmare of a season. A single point scored from Maldonado in race 10. Sir Frank Williams called their slump in form "embarrassing". Pat Symonds is on the summer transfer list and will make his way from Marussia to Williams in the break. For the start of the second part of the season Symonds will bring honest observations to a team desperately in need of a boost.
And what about THAT seat? Mark Webber is off but who will be joining Vettel in the Red Bull team next year? It seems like most drivers have had a word with Christain Horner and co - but, who wouldn't? It's a plum seat for someone. Daniel Ricciardo is Webber's tip for the seat. Vettel told me he would like to race with the Iceman, but the latest rumour is that Alonso could be interested in making a switch. Yes, he may well have a 5 year contract with Ferrari but there are certain triggers in any contract and much like Suarez moving to Arsenal, it's not out of the question - now that would really mix things up!
Sauber are struggling with funds and it looks like Russian money could come to rescue them, but only if the cheque rumoured to be for over 100m euros arrives. As yet we believe it hasn't. Russian driver Sergey Sirotkin will be driving for the team next season and at the tender age of 17 he will become the youngest ever F1 driver. Will he be like a lamb to the slaughter? I hope not, but the team has to survive, even if that means selling its soul to the F1 money devil.
Both of my BBC colleagues James Allen and Gary Anderson think the title will go to Sebastian Vettel. I'm not so sure. Maybe a change is wishful thinking, but with Lewis Hamilton finally converting his third consecutive pole position into a win, this could be just what the doctor ordered for the man with the broken heart.
Nine races to go and the season is very much alive. Roll on the fantastic sporting arena of Spa and Monza after we all have (I think) a well-deserved break.
Happy holidays gang!