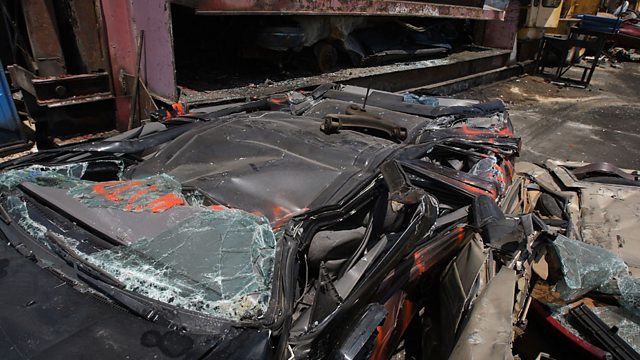 Ever bought a second hand car and thought you've got a bargain?
That bargain could be jeopardising your safety and that of other road users.
Around a quarter of a million cars each year that have been written off by insurance companies following accidents end up back on the road. Although they're technically written off, the cars are sold on to dealers who get them repaired and put them up for sale.
Unsuspecting motorists may never know that the vehicle had been in a crash. What makes matters worse is there are no controls on who can carry out the repairs – or the quality of their work.
5 live Investigates has been looking at a number of fatal accidents involving vehicles that had previously been written off.
In one, a young girl died when the passenger compartment of her mum's car crumpled following a side on collision. It turned out the car had been written off four years earlier and had not been repaired properly.
The inquest into the girl's death heard that she would probably had survived if the car had provided the protection it was originally designed to give.
Police in County Durham are investigating a crash last summer in which three people died. One of the vehicles had been involved in an accident almost a year earlier and had serious mechanical defects. But it had been repaired and sold to one of the women who died in the crash.
A Police and Crime Commissioner – John Dwyer, the PCC for Cheshire - is now calling for the establishment of a central database to keep a record of cars that have suffered structural damage and who has carried out the repairs, providing an audit of the vehicle's history.
There are concerns that some garages don't know how to repair the hi-tech materials found in modern cars.
Hear the full story on 5 live Investigates, Sunday 23 February, 9pm.