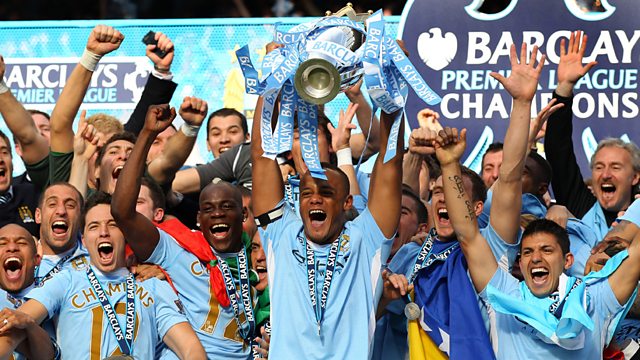 We sometimes say that 5 live is "the home of live sport." So what does that actually mean?
Well, we pride ourselves on covering a wide range of sports live - and from inside the venue. In fact, we aim to get as close to the action as possible. You might have heard Iain Carter and John Murray whispering while commentating out on the course at Augusta last weekend to avoid distracting the players during The Masters (yes, they are that close!).
We feel this kind of access is essential to capture the true drama of an event and to report on all the stories which seem to inevitably develop around sport.
However, just like television, you have to acquire rights to provide radio commentary from inside a stadium or from the course. These rights can sometimes be hotly contested in a competitive market place.
As such, we were pleased recently to extend our current Premier League commentary rights packages for a further three years from the start of next season. We have four out of the seven packages available - Saturday lunchtime kick-offs, first choice at Saturday 3pm, Sunday 4pm kick-offs, plus Monday and Tuesday night matches.
When combined with our coverage of the SPL, the Champions League, Europa League, FA Cup, Football League and international football, we think it makes a pretty compelling proposition for our football-following listeners. That's not to mention our coverage of the World Cup in Brazil coming up next year.
We are also committed to covering a wide range of sports - not just football - and this summer we are particularly excited by the prospect of a home Ashes series on Test Match Special on 5 live Sports Extra. Our England cricket commentary deal with the ECB lasts until 2019 so plenty more from Aggers and the team for a few years yet!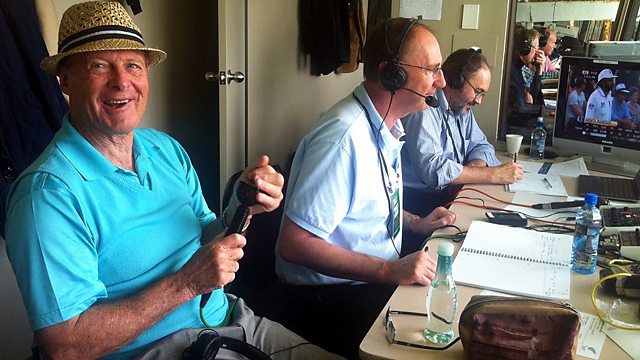 So how do we decide which rights to acquire and what sporting event we should cover on 5 live? To be honest, it's fairly simple: we choose what we think is most editorially compelling for the audience. We will use audience research and listening data to try to inform these decisions too. Of course not everyone will agree with our choices but they are always taken in good faith and with the audience in the forefront of our thinking.
I understand some listeners have asked why we haven't covered some of the recent Champions League matches not involving British sides. This has not been a question of rights so much, more an editorial decision based on the potential cost of coverage and the level of audience interest. We will be commentating on the Champions League final at Wembley and possibly the second leg of one or both of the semi-finals.
We do also have a responsibility to cover those other sports which perhaps don't hit the mainstream agenda as much as football and cricket - and we take that responsibility very seriously. So, expect to hear a lot more Olympic, Paralympic and women's sport over the coming months on 5 live and 5 live Sports Extra.
Ultimately, everyone at BBC Radio Sport loves sport and we all feel hugely privileged to provide what we hope is one of the best live sport services around. I am also lucky to manage some of the best broadcasters in the business who quite simply bring sport to life on the radio.
For a full list of upcoming 5 live commentaries visit our commentaries page.