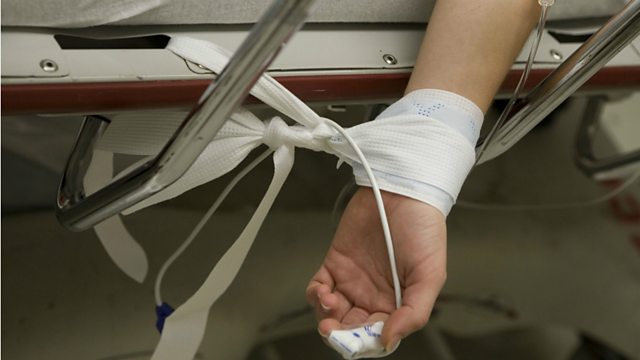 On Monday 30th September on Victoria Derbyshire's programme we will reveal, for the first time, Freedom of Information figures which show just how many children aged 11 or younger have been admitted to Accident and Emergency departments across the UK because they had drunk too much.

The figures also show the number of teenagers aged 17 and under who've had to stay in hospital with alcohol related conditions or drug abuse. From 1000am Victoria will hear from A&E doctors, parents, charities and the children themselves.

Have a listen now to "Rob" who's 17 and from West Yorkshire and has been admitted to hospital twice after heavy drinking:
The figures are pretty comprehensive, 125 of the UK's 189 NHS Trusts and Health Boards responded to our request for information.
This is the first time UK wide figures have been revealed. They will show:
an increase in the number of children aged 11 or under attending A&E with alcohol related conditions
an increase in the number of children aged 11 or under attending A&E with drug related conditions
which parts of the UK see the most admissions to hospital from teenagers and young people who've drank too much
whether more girls or boys are being taken to hospital for alcohol and drug related problems
Morten Draegebo is an Accident and Emergency consultant at Crosshouse Hospital in Kilmarnock. He told 5 live the dangers to which children are exposed:
 
Official advice from the chief medical officers across the UK is that no children should be given alcohol until they are 16, and alcohol should only be given to older teenagers under supervision of a carer or parent, and never on more than one day a week.

These teenagers in Pontypool and Cwmbran in South Wales told our reporter Mark Hutchings there is a problem of underage drinking in their areas resulting in verbal abuse, physical injury and A&E admissions.