Sex Education: What the Must Watch reviewers think
Must Watch reviewers Scott Bryan, TV Editor at Buzzfeed, and Hayley Campbell, journalist and critic, share their thoughts on Sex Education, which is currently available on Netflix.
What do you think? Leave your comments below...
Listen to the latest episode of the Must Watch podcast on BBC Sounds.
Subscribe here, and never miss an episode.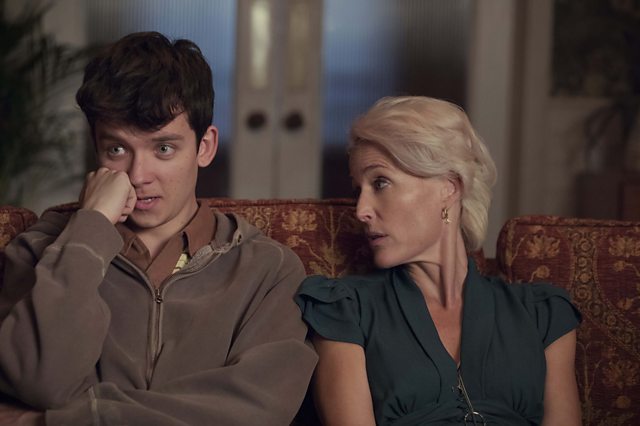 (Photo: Sam Taylor/ Netflix)
Scott says: "This is weird - in a good way"
"Sex Education is a new sitcom, created by Laurie Nunn, which is quite weird in a good way.
"It follows the ins and outs of many students who are desperate to have sex, and Otis, who's played by Asa Butterfield, turns into a sex expert and gives advice to other students while not necessarily being that much of an expert himself. It stars Gillian Anderson as his mother, who is incredibly nosy because she happens to be a sex therapist.
"It is funny. I think that the problem with it is that if this was going to be on TV, it'd be sharper and shorter. Because it's on Netflix and you can have as long as you want with each episode, they stretch it out.
"The weirdest thing I think is that it's a school which is incredibly American - they've angled the show so it can be popular beyond the UK. I was expecting a cheerleading team to emerge at any moment. I think it's trying to cater to the American audience, but they might miss the British humour.
"I like the fact that it's very inclusive. It's funny! There are some laugh out loud moments. The trailer had a big social media reaction - but I'm not sure how many people will find it funny.
"I would like this to do well."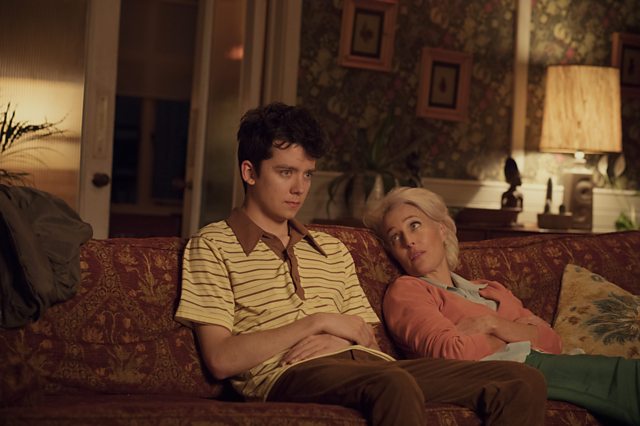 (Photo: Sam Taylor/Netflix)
Hayley says: "It's a really weird premise"
"This series is very stylised. I couldn't work out what era it was - it's stylised like an American 80s high school but everybody's English and it's filmed in south Wales.
"It does that Stranger Things thing of looking and sounding like things you already enjoy, so it's riding on borrowed affection - you're not sure if you like this new thing.
"Some bits are really funny.
"I think it's a really weird premise - if they'd set it in the 80s it would've been better. These teenagers dress like they're in an 80s John Hughes movie, but it's now and they all have smartphones.
"I think it's weird that these teenagers would pay some other student to listen to their intimate, embarrassing things, when they have smartphones and could do it themselves."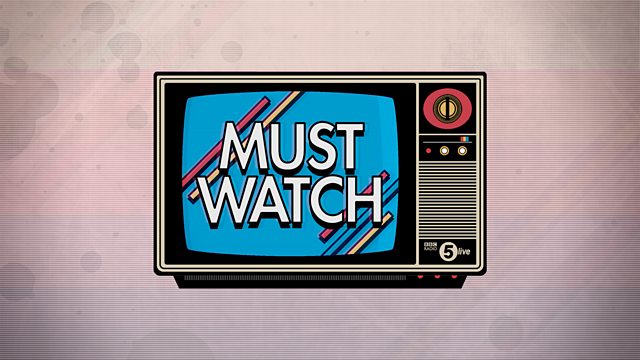 Must Watch is available as a podcast every Monday evening from BBC Sounds, or through your podcast app.
Subscribe and leave your reviews.
Email us: mustwatch@bbc.co.uk