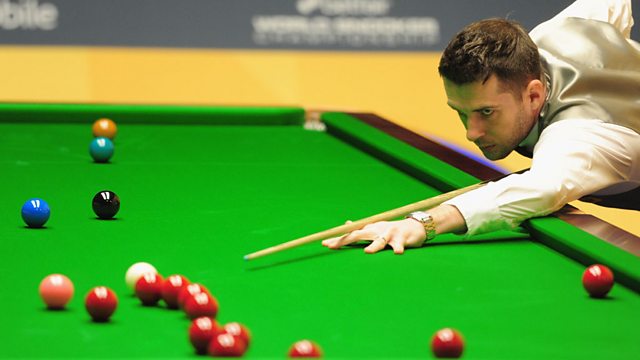 We talk about the business of football all the time on 5 live, but the financial side of some of the UK's other big spectator sports doesn't always get the same coverage.
To try and redress that balance, all next week 5 live Breakfast's business reporter Andy Verity is taking a look at five of our most popular sports, and seeing whether their numbers add up.
It promises to be an interesting week, and we really want to hear from you. Get in touch if you've got a question about the way these sports are run and we'll put them directly to the decision-makers.
On Monday he'll kick off with Rugby League and a visit to the home of the reigning Super League champions, Leeds Rhinos, for a chat with the club's chief executive, as well as his counterpart at Salford City Reds.
Andy will then put their questions – as well as yours – to one of the top men at the Rugby Football League (RFL), the game's governing body. Clubs running into financial trouble, and the impact of Super League's salary cap will be just two of the topics up for discussion.
Once everything's done and dusted in Leeds, we'll head down the road to Sheffield's Crucible Theatre to speak to some of the key men in the game of snooker.
Veteran commentator Clive Everton, and a former Crucible champion, will give their views on the transformation of the game under World Snooker chairman Barry Hearn, along with the man who runs the show.
On Wednesday it's horse racing's turn from Ascot racecourse in Berkshire. As racing reels from a doping scandal that has resulted in an eight-game ban for Godolphin trainer Mahmood Al Zarooni, Andy will speak to the key people about where things go from here.
Wembley Stadium is the venue on Thursday, as we look at the development currently going on in women's football.
Two FA Women's Super League club bosses will be joining Andy to talk about the way things are changing, as will Kelly Simmons, the head of the women's game at the FA.
Finally, we'll head to Lord's to talk county cricket. It's day two of Middlesex vs Surrey at the home of cricket, so Andy will have a chat to the chief executives of the two sides.
Later, he'll speak to the man at the England and Wales Cricket Board ECB who runs the county game, to find out how he's planning to get more fans through the turnstiles.
Make sure you listen to 5 live Breakfast next week to hear all of these interviews, and get in touch if you've got any questions by posting comments below.
The Business of Sport is on 5 live Breakfast Monday 29 April to Friday 3 March.