Scottish independence referendum: Five questions in five days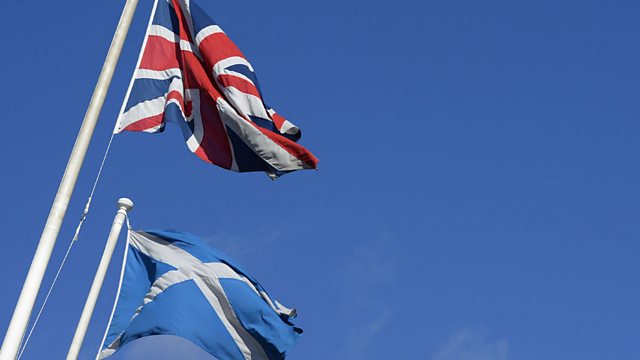 5 live's James Shaw reports from across Scotland on the key issues in the referendum debate.
At the end of this month, the Scottish Government will launch its white paper on independence. It promises to be the fullest statement yet of what the SNP think independence should look like and how they plan to get there. In the week before its launch I'll take a detailed look at some of the key policy areas likely to be covered in the white paper.
Call me a political geek if you like, I don't mind. But I have to admit I'm really looking forward to a road trip lasting five days in which we will ask and try to answer five key questions about Scottish independence.
Five questions, five days, 5 live.
Partly because it will take me all over the country, from Edinburgh to Aberdeen, Faslane to Coldstream, and finally St Andrews, but mostly because we'll be feeling our way towards answers which are really important not just for Scotland but for the whole of the United Kingdom and anyone who cares about the future of this little collection of islands off the north coast of Europe where we all live.
Take for example the currency question. The SNP, who are campaigning for independence, think that if Scotland does split from the rest of the UK, it should keep the pound. They think that's the best way to promote economic stability and protect existing business relations. It is a central part of their offer to voters, but it also matters enormously to people living south of the border. Could one country with its own tax and spending priorities have a say in the management of another country's currency, when that second country might be pursuing quite different policies?
Then there's defence. The SNP want to get rid of Trident, Britain's fleet of nuclear-armed submarines based at Faslane. If that happened, where would they go? On the other hand, one of this month's big news stories was a decision to end shipbuilding in Portsmouth and focus everything on the Clyde. Should that decision be reversed if Scotland voted yes?
These are big and really difficult questions, but the kind of questions we should all be thinking about as the possibility of Scottish independence gets closer.
That's the thing about the independence debate, people in the rest of the UK might be inclined to think it doesn't matter to them. The fact that people in Scotland get to make a choice, whereas they don't, is likely to increase that lack of interest. But it really does matter. Whether you're in favour or not, it would make a difference to your life.
So that's why I'm feeling a little bit fired up. This week is a chance to explain what this story is about and why we should all be sitting up and taking notice.
So our five questions are:
Would an independent Scotland keep the pound?
What would independence mean for Scotland's prosperity?
How would an independent Scotland defend itself?
What would independence mean for Scotland's relationship with Europe?
What would independence mean for Scotland's relationship with the rest of the UK?
Through the week as I travel from coast to coast and from north to south, I'll be gathering ordinary people's views on these five questions, and we'll also be talking to a range of experts in each of the topic areas, who we're hoping will be able to deliver clear and impartial analysis.
At the end we'll pull it all together for a feature-length programme on Sunday. Of course we won't be delivering five clear-cut answers at the end of it all, but if we can help people arrive at their own answers, for me that will be job done.
James Shaw will be reporting from across Scotland for 5 live Drive from Monday 18 to Friday 22 November.