Bump Club: Live from a maternity unit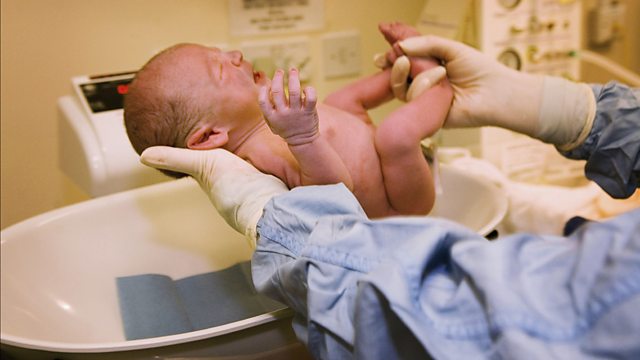 Jo Black is a BBC reporter:
There's nothing quite like a royal baby to generate column inches and make many of us go a little clucky. We are a matter of days (or maybe even less by the time you read this) away from a royal birth.

It seems that babies are making news like never before. Tomorrow we'll be looking at claims from the country's top midwife that some mums are not getting the choice of birth they want.

Are you a new mum? Did you get the birth you planned? Was it what you expected?

You're not going to be able to escape this sort of baby talk this month. The world is waiting with baited breath and social media is already revving up into a frenzy.

Just check Twitter - Kate's bump already has many unofficial accounts and thousands of followers! Will it be a boy or a girl? Did the nurse doing the scan not have a quick peek?

Then there's the name to think about. Will the Duke and Duchess stick with tradition or could we have a Harper Eight on our hands? We are told there is a short list and the name is still undecided.

You may have noticed that here on 5 live we've been thinking about babies and bumps for some time now. Tony Livesey, Edith Bowman, Colin Murray and many others have been musing over all things maternal.

On Tuesday our Bump Club journey culminates at one of the busiest maternity units in the country. Richard Bacon will bring you his programme live from the Leicester Royal Infirmary between 2 and 4pm and I will be clocking on with the midwifery team there from 7am.

There are around 11,000 babies born every year in Leicester – in effect a baby boom. There are so many babies being born that the hospital is undergoing major building work so it can cope with the extra demand.

I will be talking to midwives about their work, the pressures they face day to day and ask what it's like to work in such a demanding and rewarding role.

These are the women - and men - who have seen it all and have story after story to tell.

We'll chat to parents-to-be and brand new mums and dads. We'll meet the students looking to become the next generation of midwives and we'll be speaking to the doctors who look after the tiniest and sickest of babies in neonatal care.

It promises to be a fascinating and eye opening day and who knows, bumps may become babies live on air.
Richard Bacon is presenting his programme live from the maternity units from 14.00 - 16.00

Bump Club will be there from 7am providing 5 live with updates throughout the day