Preface by Trust member for England and Chair of Audience Council England
This year the Audience Council has continued to ensure that the views and perspectives of audiences around England are taken into account during the Trust's decision-making, helping to inform the debate about the future development of the BBC during a time of significant challenge and change.
The period under review has been marked by some outstanding BBC content, most notably the coverage of the London 2012 Olympics, but also some editorial mishandlings, and public criticism about the way in which the BBC is run. The discussions which we've had at our Audience Council England meetings about the highs and lows of the year have been invaluable to me, and I've made sure that they are reflected in the Trust's consideration of how well the BBC is serving audiences.
I would like to thank the volunteer members of the Audience Council and the panels for their dedication, time and insight on behalf of licence fee payers in England.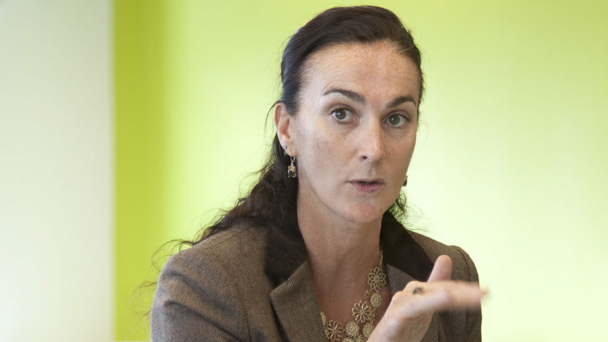 Alison Hastings, Trust member for England
Audience Council Activity through the year
Our role is to advise the BBC Trust on the performance of the BBC from the perspective of licence fee payers across England, the Channel Islands and the Isle of Man. To help us to this we are supported by a network of audience panels, one in each of the BBC's broadcasting regions in England.
Between April 2012 and March 2013 we met seven times as Audience Council England, and led 36 panel meetings. We also held smaller working groups for a number of the Trust's service reviews and hosted telephone conferences with panel members across England for shared discussion and debate on specific Trust consultations.
This year we held Audience Council England meetings in Birmingham, Salford and London. We welcomed a number of guests to our meetings as well as receiving briefings covering national and regional programming, distribution and technology, policy and strategy. These helped us to be fully informed in our discussions and considerations on behalf of audiences in England.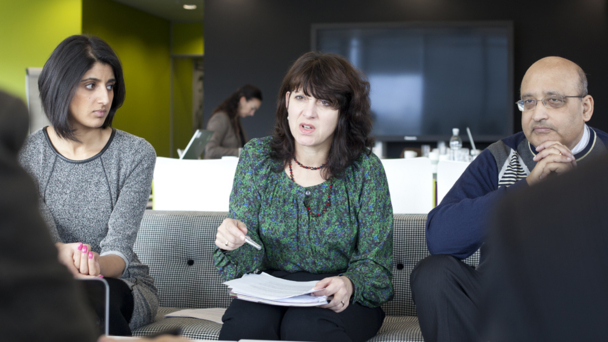 Members of Audience Council England
Providing advice to the BBC Trust
We report regularly to the Trust and input to various pieces of Trust work, such as the reviews of BBC services. Each year representatives from the four Audience Councils meet with the BBC Trust to discuss the priorities for audiences around the UK.
This year we contributed to the Trust's service review of the BBC's online services, following discussions with members of our regional panels. We considered that the services offered a high-quality, distinctive, accessible and informative range of content. In particular, the news pages were welcomed for their in-depth, authoritative and trustworthy journalism across national and international issues. We felt, however, that more work was needed on the regional and local pages which often seemed to be lagging behind local radio and television news bulletins, with infrequent updates resulting in out-of-date stories, and a lack of in-depth information. We also considered that the sport pages could reflect a wider range of sports. Our panel members told us they would welcome more opportunities for personalisation of the services, particularly given the wide range of content. You can read our submission to the review here.
We also discussed CBBC and CBeebies to help the Trust when it was reviewing the BBC's services for children. We found that CBeebies and CBBC delivered high-quality programmes, largely made in the UK, for a range of children. Parents trusted the BBC and were confident that the content would be suitable for the target age range. The range of programmes was very good and differentiated the BBC's channels from others, although we felt that there was room for more factual programmes on CBBC. We noted the difficulties in providing programmes for all children within the target age ranges but felt that both channels were better at serving the younger children. We also noted that there were no BBC programmes elsewhere specifically aimed at early to mid-teens. We felt that CBBC and CBeebies were largely successful in representing a diverse UK but that more could be done to reflect different geographic areas or socio-economic groups. We look forward to working with the Trust on its forthcoming reviews of BBC Television and BBC News.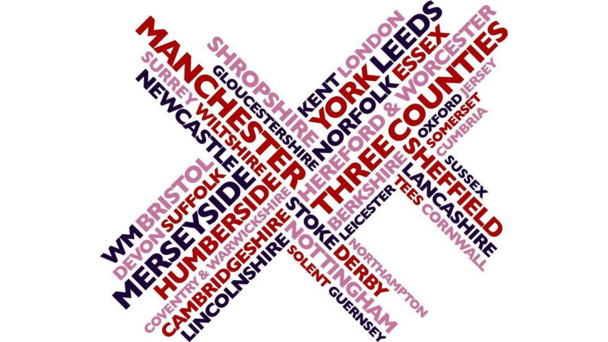 Our assessment of the performance of the BBC in England
Some of our members met with the BBC Trust to provide an assessment of the BBC's performance in England, and to identify some of the strengths, highlights and areas of concern for audiences.
Our assessment was based on analysis of research finding as well as discussions with our panel members and at our Audience Council England meetings. Overall we consider that the BBC serves audiences in England well, with around 96 per cent of people in England using some of the BBC's services, and rating it around seven out of 10, which is the highest in the UK. In addition around 80 per cent of audiences in England say that they would miss the BBC, while around 58 per cent consider that the BBC offers value for money, which is higher than in Scotland or Northern Ireland.
• The BBC uniting the nation
The key BBC event of the year was the coverage of the London 2012 Olympics. In England this provided the opportunity for extensive coverage on local radio and regional television of preparations for the games, focusing not only on athletes but also the public. We welcomed the special programmes and live coverage which showed the 78-day journey of the Olympic torch from Land's End to east London. There was, however, much more to the coverage than the relay itself, it allowed the BBC to get into the heart of communities. Finding human-interest stories which played out against a global event was the BBC at its best, and audiences around England told us how they felt connected through the coverage. The BBC's coverage of The Queen's Diamond Jubilee also showed local communities preparing and celebrating, and brought these strands together to tell a UK-wide story.
• Producing high quality and original programmes
Audiences value the BBC and feel it offers a good range of programmes and services. They understand that the BBC operates in a competitive market, but believe that because of the licence fee it should lead rather than follow. During recent discussions, our panel members have said that too often there is little to differentiate the BBC's programming, particularly on television, from that offered by other broadcasters. There is a perception that the BBC is becoming ever more driven by the need to gain large audiences and as a result may play safe, often seeming to copy ideas which work elsewhere, or even repeat its own formats, rather than originate content which challenges and produces moments of surprise. We believe strongly that the BBC must take creative risks and be willing to fail in order to provide fresh and new content. At the same time it must ensure that different audiences are catered for through mainstream, wide-reaching programmes.
• Local and regional news and journalism
The 6.30pm BBC regional news programmes are particularly important to audiences in England, where they are watched by around 31 per cent of adults, which is almost twice that of the ITV regional news at 6.00pm, and more than the BBC Six o'clock News. Around 54 per cent of audience members consider that BBC One provides the best regional news and current affairs, with 33 per cent selecting ITV. Our panel members have told us how the regional news programmes provide high quality, relevant journalism for their area.
On local radio we welcome the introduction of specialist political reporters for 26 local radio stations, and hope that funding is made available for reporters in the remaining 14 areas. We also note the important role which the stations play in holding decision makers and institutions to account, and believe this must be sufficiently funded to ensure the necessary journalistic rigour.
Inside Out, BBC One's regional current affairs television programme in England gets audiences of around 3.4 million, often reaching more viewers than Panorama, and audiences consider it to be of a similar high quality to other BBC current affairs programmes. Our panel members told us that they particularly valued the focus on regional issues, and consider it offers something unavailable elsewhere.
Local radio and television current affairs have been subject to budget cuts as a result of the BBC's Delivering Quality First strategy. While we welcome the BBC's commitment to provide high-quality local and regional services, we are very concerned that the cuts imposed may have a significant impact, and have asked the Trust to ensure there is no diminution in the quality or level of regional and local journalism. We will continue to monitor this programming made for audiences in England, and will report to the Trust if we consider the current high standard is slipping.
• Performance of some network radio stations
Overall BBC network radio performs fairly well across England, reaching an average of 67 per cent of licence fee payers in England in 2012. We are, however, concerned that in London only 55 per cent of people listen to BBC radio, and this is declining on a yearly basis.
Radio 4 is characterised by a sharp north/south divide with the south-east and south-west performing well above the UK average of 21 per cent of adults. However in the north and midlands there are far fewer listeners with only 11 per cent of adults in the Humberside region, 13 per cent in the north east, and 15 per cent in Merseyside using the station. We are concerned that not enough is being done to ensure that the station appeals to listeners from all parts of England, and have raised this with the BBC Trust as an issue which needs urgent attention.
While Radio 5 live has a much more even spread of listeners across England it still underperforms in some parts of the north and Yorkshire, despite now being based in Salford.
• Portrayal of life in England
We've often discussed the importance of authentic portrayal and representation of life in all parts of England. We believe that the long-term benefits of this cannot be underestimated, and some of the BBC's most iconic programmes have a strong sense of identity. Traditionally approval for the BBC has been higher in the south of England than in the north, and we welcomed the BBC North initiative which, in part, sought to ensure that the BBC represents licence fee payers from across the north of England in its programming. This year BBC One's Last Tango in Halifax and BBC Two's Hebburn were good examples of portrayal of life in the north of England. We welcome the BBC's commitment to ensuring that all parts of England are represented in network programming, and hope that recent successes can be replicated elsewhere.
• Distribution of services
We agree with the BBC Trust that most of the BBC's expenditure should be on content, but have two concerns about distribution:
• The regional programmes in England are not available on BBC One HD. As people start to make HD channels their default, this is likely to have an impact on viewing to regional news and current affairs television programming.
• It has been proposed that 25 BBC Local Radio stations be removed from medium wave. If this happens it is estimated that around 12,500 homes which use BBC Local Radio would be unable to listen to their station, with many local radio listeners using no other BBC radio station.
• Reflecting and serving a changing population
The recently released figures from the 2011 census show that the population of England rose by 7.2 per cent between 2001 and 2011, with particularly significant increases in London and the South East. During this period the population became more diverse: people lived longer, there was a growing number of people for whom English was not their main language, and immigration increased. We believe that the BBC must provide programmes which appeal to this more diverse society and reflect the changing population on radio and TV.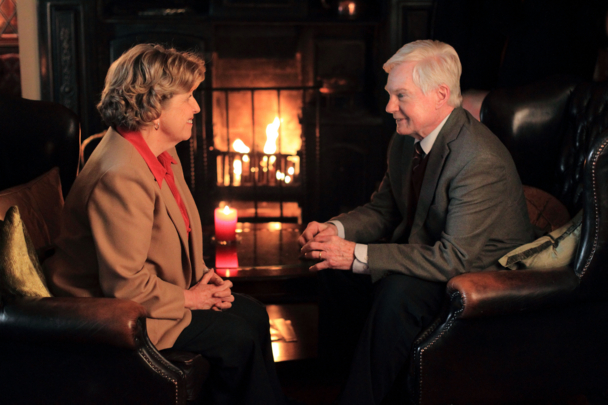 Last Tango in Halifax
Priorities for 2013-14
We have suggested the following issues to the Trust as priorities for audiences in England during the coming year.
• Maintaining the quality of services specifically made for audiences in England in light of the Delivering Quality First savings. In particular ensuring that there is no diminution in the quality of BBC Local Radio or Inside Out on television.
• Ensuring access to all BBC services for audiences in England especially given the speed of changes in technology
• Developing authentic portrayal and representation of life in all parts of England particularly on television.
Members of Audience Council England March 2012 - April 2013
Alison Hastings (BBC Trust member for England and ACE Chair)
Thelma Holland
Jill Hogan
Bruce Thomas
Steve Marshall
Wendy Andrews
Ian Palmer
Toni Shaw
Sanjay Dighe
Waheed Saleem
Adrian Morgan
Shabana Kausar
Hannah Underwood